Litters/Young dogs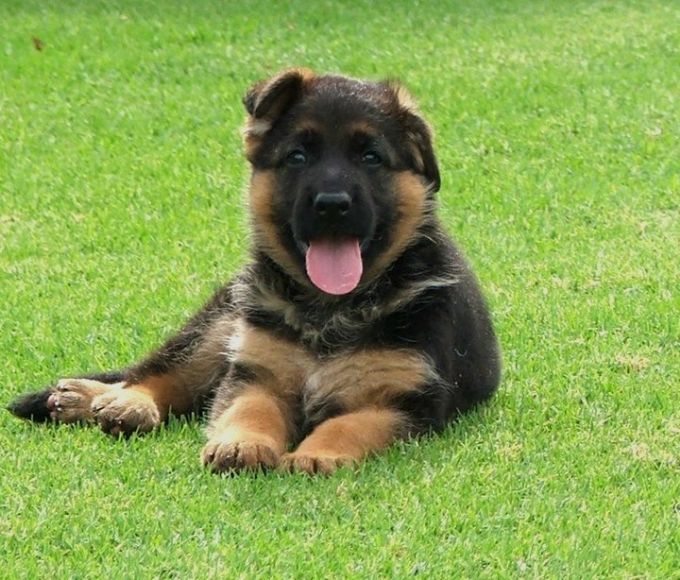 We have available a black and red SHORT COAT MALE from *Xander vom Grabfeldgau a NORMAL ED NORMAL IGP2, KKk1 (IMP Germany) DM CLEAR, (SG20 BSZS) fully DNA profiled and Jayzstyrke Stuning In Gold "A" "Z" Breed Surveyed DM Clear and fully DNA profiled.

He is ready to leave us at the end of August. He will be registered with Dogs NSW (Limited Register), Micro chipped, up to date vaccinated and wormed. We expect him to have super character like the parents.

He is available only to a family home he is not for showing, breeding, obedience, or guard duties just as a loving family pet preferably to someone that has previously owned this breed before.

We are looking for someone IN NSW due to Covid 19 and you must be able to come and view the pup, both parents can be viewed on site.

If you think you may be suitable for this puppy please send us information about yourself and what you can offer this puppy and then you will be considered. Only those people will be responded to.

Please DO NOT CONTACT US if you do not want a Male Short Coat and cannot come to visit him and us.


All puppies sold are FULLY DNA Tested for ALL heridatory testable diseases, they are Registered with Dogs NSW, vaccinated, micro chipped and up to date wormed.
All our breeding dogs are Breed Surveyed Class One, under the rules of the German Shepherd Dog Council or SV German equilivant. We will not breed with unsurveyed males or females. All animals bred with are cmapaigned, shown and are show quality animals, not breeding just dogs!
Both parents are x rayed for HD and ED and have all "passed" under the German Shepherd Dog Council of Australia's HD and ED scheme or the equilivant German SV scheme (Under the SV only those dogs classed as being scored as NORMAL will be bred with).
All our breeding dogs that we own (both male and female) have all been tested for Degenerative Myelopathy (DM).
Pet puppies are sold on the "Limited Register" they are for loving family forever homes so our pups are not for breeding/showing unless determined at point of sale with a contract of terms. For further information on show animals contact us.