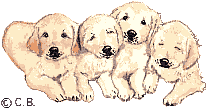 NEXT PLANNED LITTER
End of the MID 2024
Here at IKENTRIEVE we dont breed multiply litters Year after Year..
Generally, 1 Litter a Year & on occassion if the demand is there we may plan 2..
The welfare of our Golden Retrievers are our first priority..
If you feel you are ready for a puppy to join your family in the New Year Mid 2024, I am happy to have a chat with you & if you are local we can meet along with our family of Golden Retrievers..

Once we announce that we have a Litter planned we usually have our waiting list FILL up quite quickly because
temperment when planning our Litters is the utmost importance when joining their forever homes..

We have bred litters in the past that have been chosen thoughtfully to be trained for children in need & we are very proud of how we have made a difference when receiving updates from the families where all their children needed was a Best Friend..

We also have a Facebook Page you can search us on


IKENTRIEVE GOLDEN RETRIEVERS EST 1999

if you are serious about a puppy from us & are ready to introduce a New Family Member, request to join our Private Group.
The FB Group Page is where I generally update all the information for those that are waiting for a PUPPY

Looking Forward to hearing from you..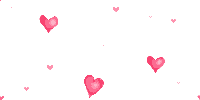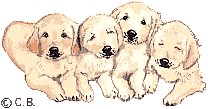 Welcome to 'Ikentrieve Golden Retrievers...
We have been involved with this wonderful breed since 1999 & have had the pleasure in being owned by all those goldens that have shared their lives with us here past & present..
We are members of the Golden Retriever Club of NSW & had been members of The Golden Retriever Club of QLD for the past 18yrs...
We actively show our goldens & each and every one of them are apart
of our family, we do not kennel our dogs..
We have bred many Multiply Champions & Grand Champions & Supreme Champion & we sometimes have puppies available to approved homes only..
Our very 1st Golden Retriever we bought was back in 1999 from Imatriever Kennels is where it all began for us.
Kajun was his name & he became a Multi Best in Show , Multi RUBIS winner, Multi Best in Group, accumulated over 2000 challenge points & was QLD's Highest Scoring Golden Retriever Male for
2002, 2004, 2005 & 2006..
Since then we have 5 generations here at Ikentrieve & our foundation Bitch we introduced to our team in 2008 from Dobro Kennels & 'Kimmy" Aus Ch Dobro Kimberlee Diamond was to be her name..
Kimmy did extremely well at the All breeds shows & placed consistently at speciality shows & still managed a R/up BEST in SHOW at the age of 10yrs Old...
She produced "Jayda" where she became a BIS RUBISS Multi Best in Group Winner..Aus Grand Ch Ikentrieve Kindred Spirit out of Aus Supreme Ch Fantango Wild Oats...She was a strong willed young lady but always performed & had never let us down..
Jayda then went on to produce a lovely litter of 10 to Multi Ch Mad about you de ria vela and we kept 2 puppies from that litter "Mateo' & 'Sofia"

Mateo ~ is our 1st Aus SUPREME Champion here at Ikentrieve & we are thrilled with the many judges that awarded his qualities..Hes a Multi Best in Group, BISS ,RUBISS winner and to date hes accumulated over 1000 Challenge points.

Sofia~ from the time she stepped into the ring she has been awarded consistently, not shown as much as her brother due to litters but she too has been awarded at Specialty SHows & a BEST in SHOW at the QLD Gundog Show from Veteran class with 148 entries..To date she has accumulated over 500 Challenge points..
SOFIA then went on to producing Lolly out of Aus Supreme Ch Chaleur Say I will where she was awarded her 1st CC points from Minor Class & became Aus Champion Ikentrieve Cherri Cola..At speciality Shows she has been awarded many Clas in Shows & a Multi Best of Breed winner..
SOFIA also produced MISSY ~ Ikentrieve Lil Miss Collette, who was a VERY Slow maturer and wasnt shown for the first 2years & only recently now we have brought her out in 2021 & she was awarded BEST in SHOW 3rd at the QLD Gundog Show, is a multi CC's & Best of Breed winner & was awrded a Class in show at the GRCQLD 2021 Ch Show..
She has matured beautifully, so elegant on the move..We look forward to 2022.
MISSY~ produced a lovely litter of 6 girls to Dobro Nightwatch & we kept MIRA Ikentrieve Miss Mi Amore, only just turning 12mths old, she has done extremley well up until now at all breeds level & the 2021 Specialty show we look forward to bringing her out later on in 2022, best to give her time to mature...Very ahppy with this little girl..
PLEASE be patient with the website as I start to update each page..We havent had the chnace these past 2yrs...FB lately had been port of Call with all enquires..

HERE ARE SOME PHOTO MEMORIES BELOW WHERE IT ALL BEGAN FOR US HERE AT IKENTRIEVE ...
Scroll to bottem for more links..

"KAJUN" BORN 20th SEPTEMEBER 1999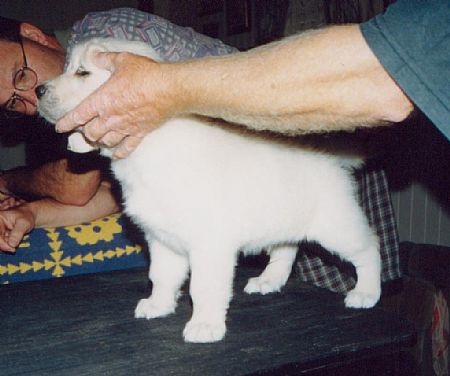 THE DAY WE PICKED HIM UP..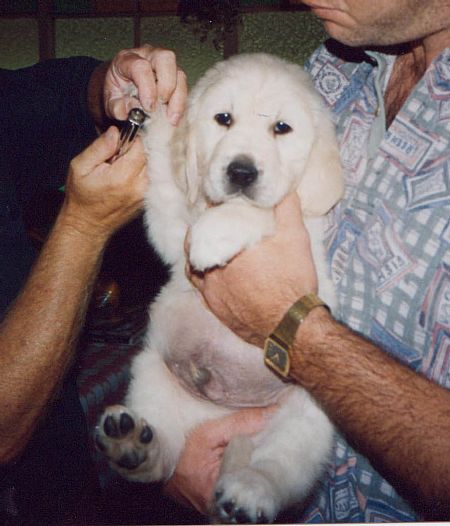 "Kajun" DOB 20th Sept 1999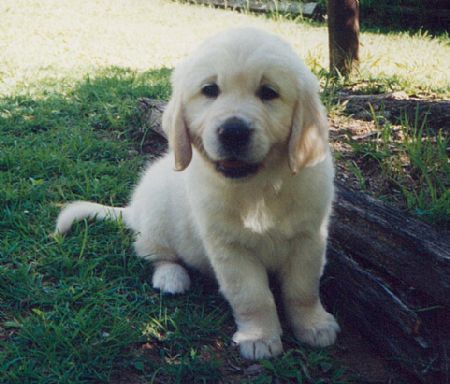 Megan with Kajun celebrating his 2nd Birthday before school back in 2001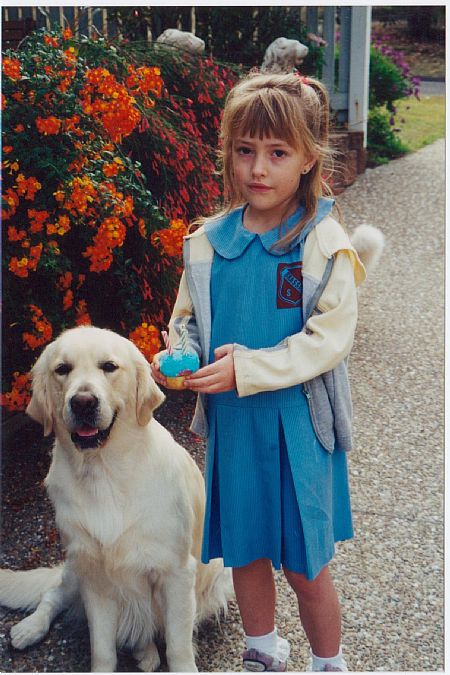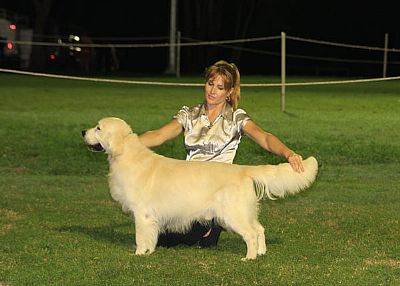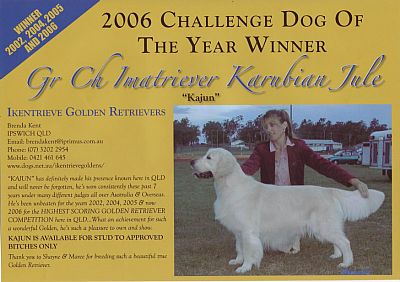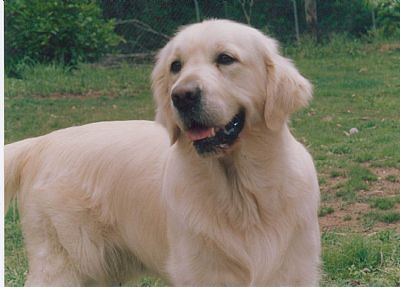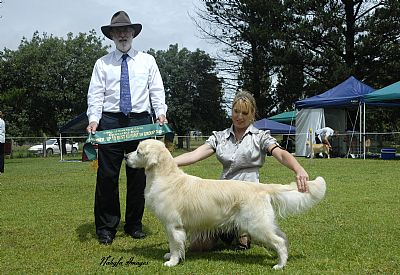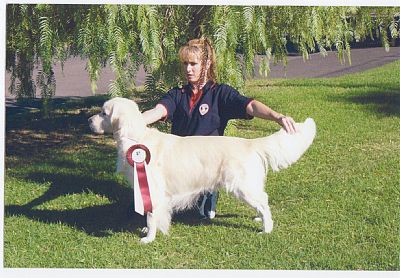 R/Up BEST IN SHOW 1200 entries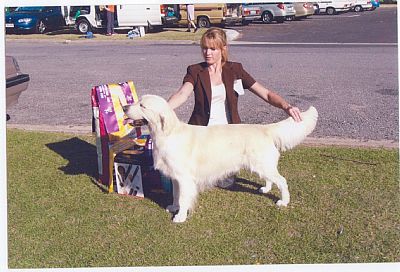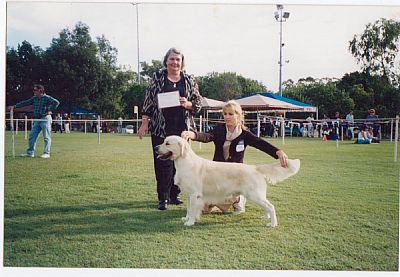 BEST IN SHOW 1500 entries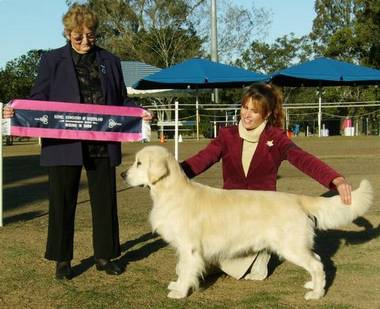 BEST IN SHOW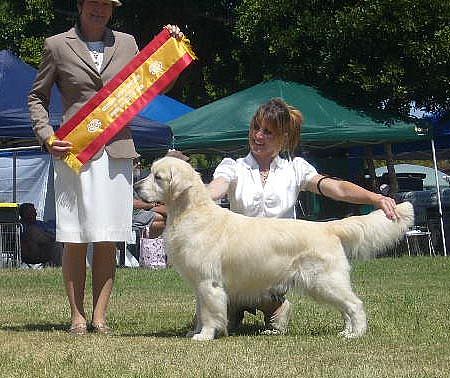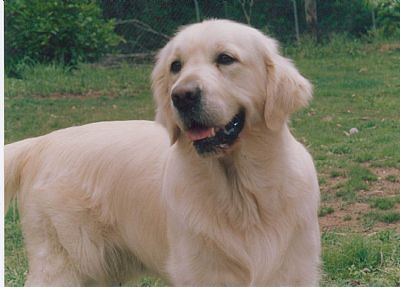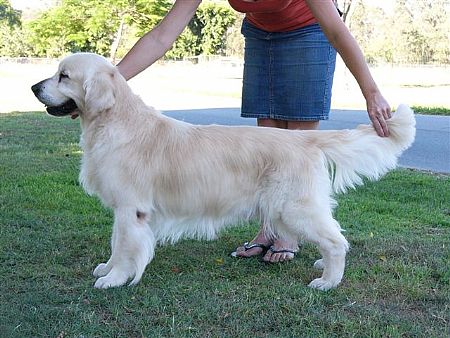 KAJUN & DAUGHTER MIA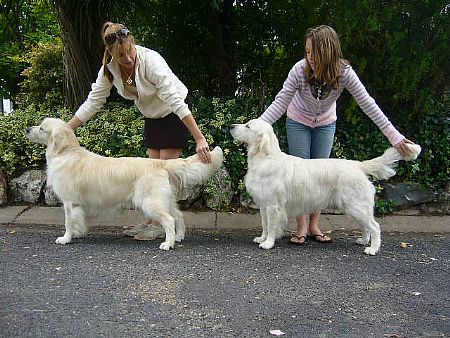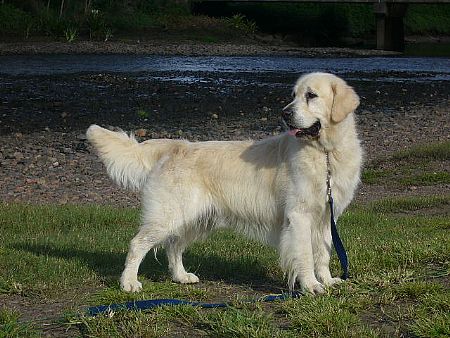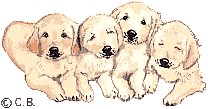 PH 0421 461 645
Please note: text messages will not be answered..


AUSTRALIA
Established 1999