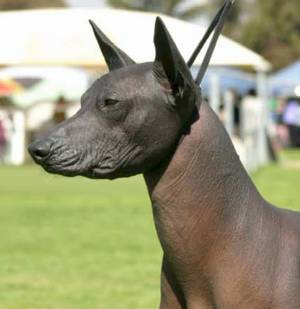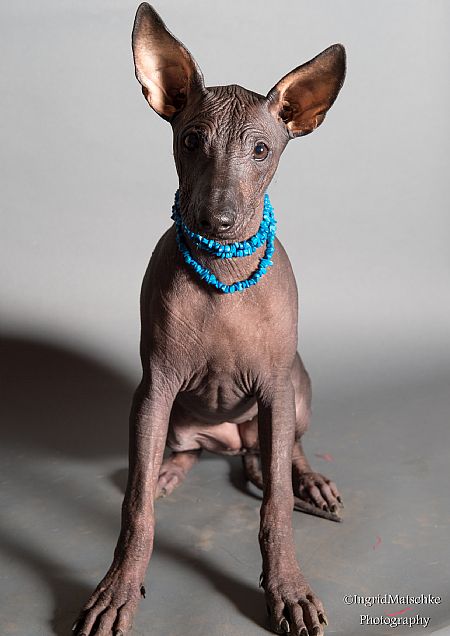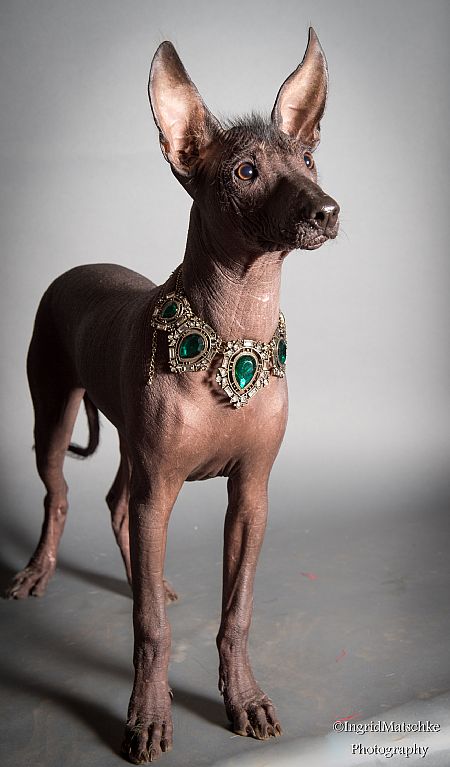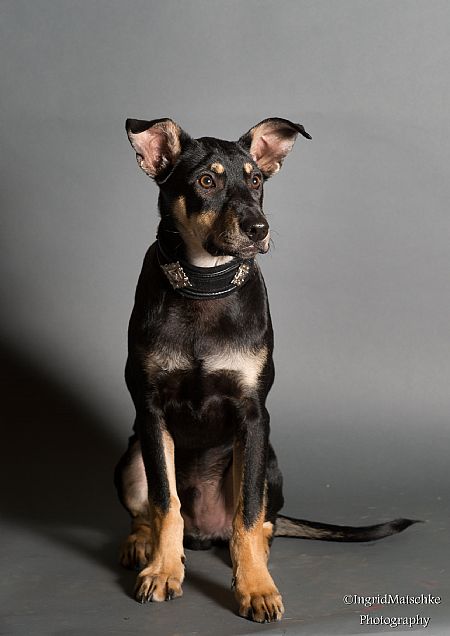 Quatay Elenore Evita Lobo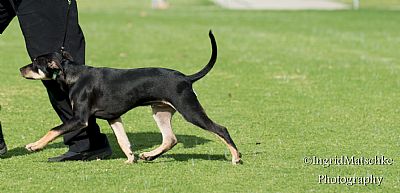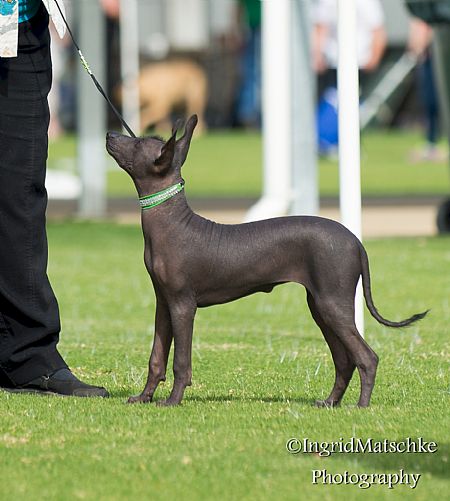 Lobo 3 months Evita 3 months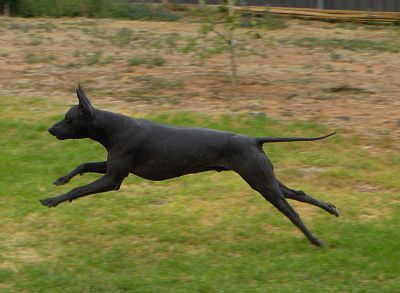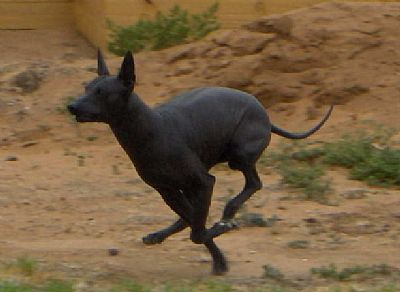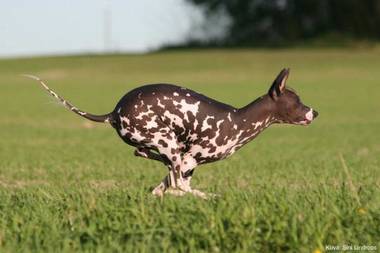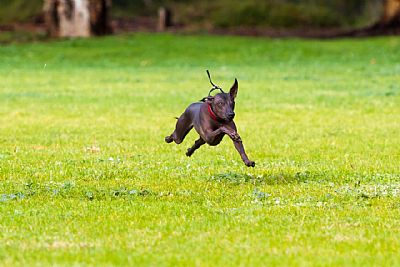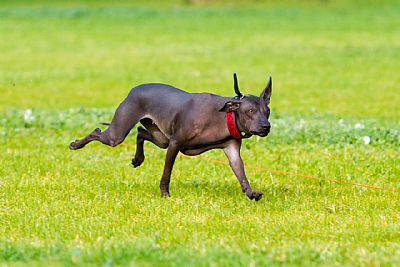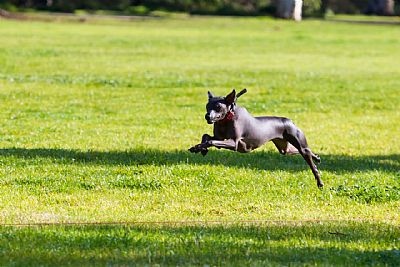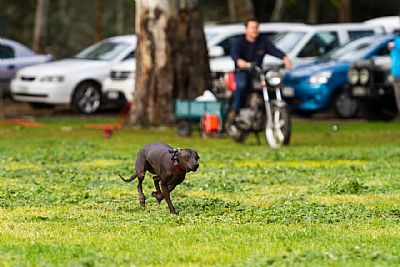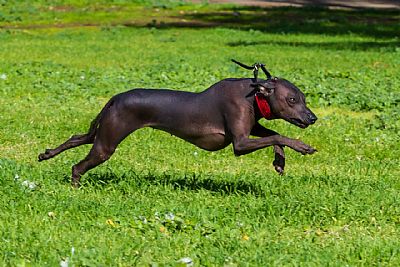 Peruvians love to play, they also like to dig A LOT. This is part of the breed, they are hunting dogs the mediums and small are ratters and digging up nests are what they do.
The large will also hunt mice rabbits and rats and just dig bigger holes. Make sure your dog is occupied with bones and toys (that cant be destroyed)
The do grow out of the destructive stage but it can be trying. Training your dog and doing things with it will reduce this behaviour, but it will still happen.
---
Some fantastic shots by Ingrid Matschke
The Peruvian Hairless Dog is a breed that goes back at least 3,000 in Peru. They are a Primitive Sight hound with a well developed hunting instinct. Ancient Peruvians used them to catch small game and to destroy the rat population in the grain houses. The larger coated dogs were used to hunt larger game.
The dog comes in two varieties. Hairless and Coated.
We are of the opinion that the Coated is needed in the breeding programme to keep the breed healthy, and are very happy to see the FCI and Peruvian Kennel Club agrees. Coated are now a recognised part of the breed. As from 2015 cross size breeding has been allowed by the FCI in the case of rare breed such as the Peruvian Hairless, we hope the ANKC will soon follow suit.
https://www.facebook.com/notes/world-canine-association/the-peruvian-inca-orchid/463055560736229/​

The Peruvian Standard for the USA
Xioma Imported and Owned Dogs in Australia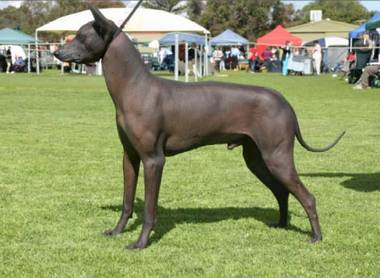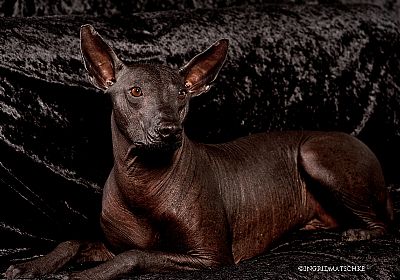 Ch Wanhan Wuoren Lumottu Akia Imp Est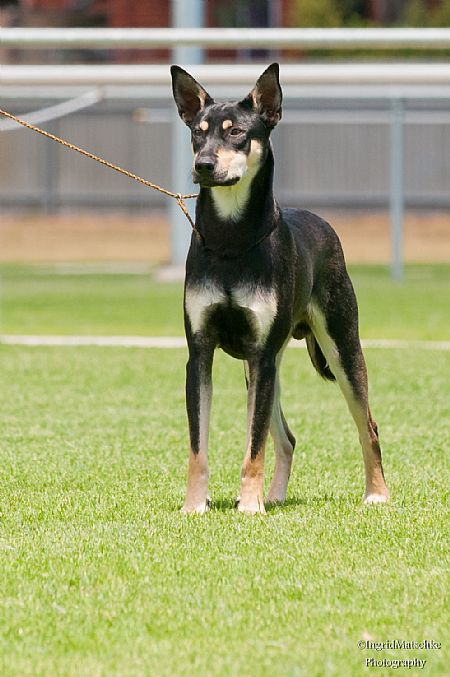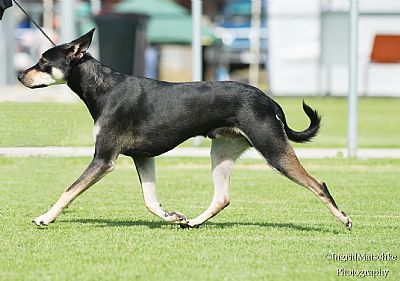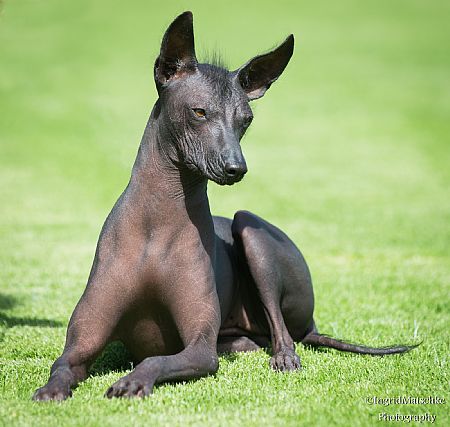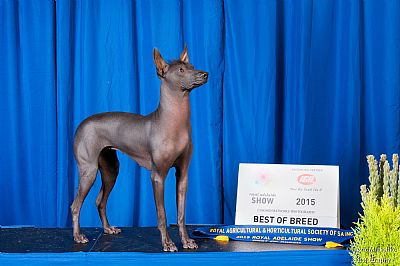 Ch Xioma Lobo Del La Sombre Ch Xioma Doncella Del Oro Junior Courser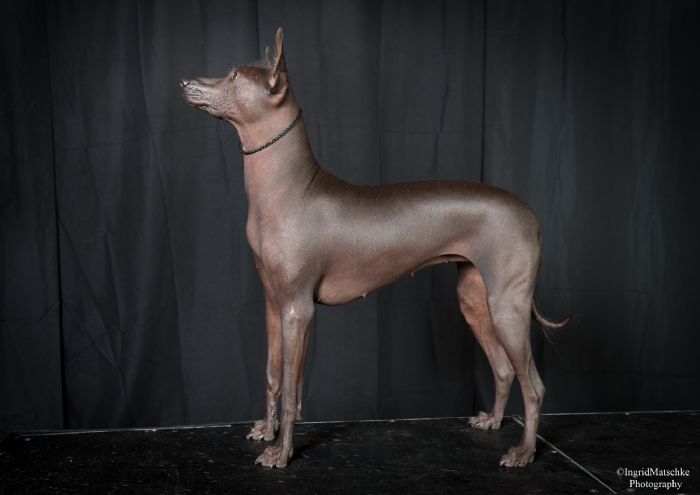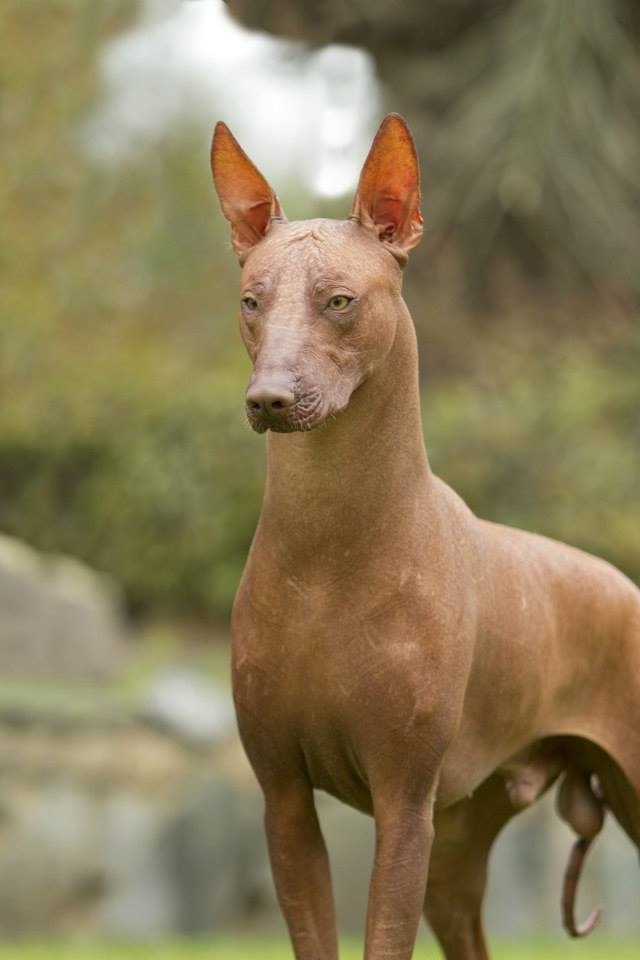 Ch Xioma Doncella Del Oro Junior Courser PSPP Aya Taki Peruvian Champion Fiel Huatuntupaq Imp Peru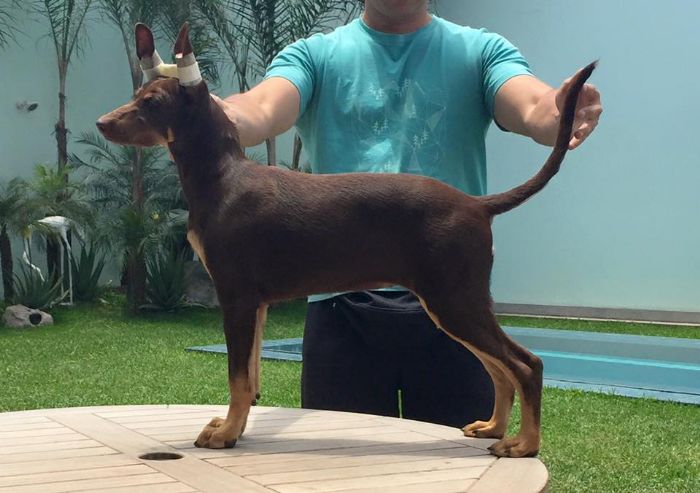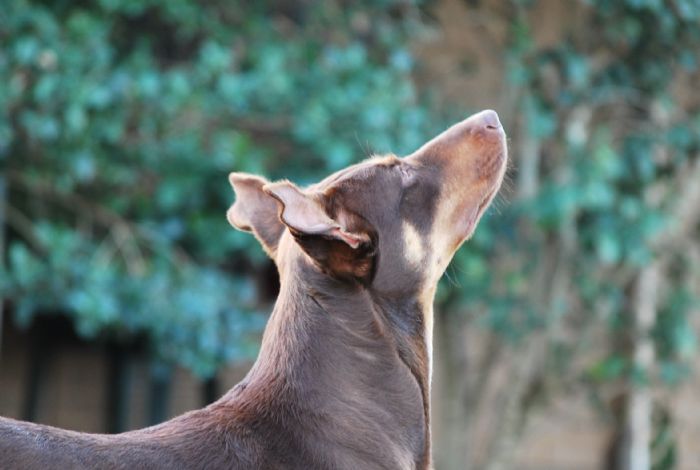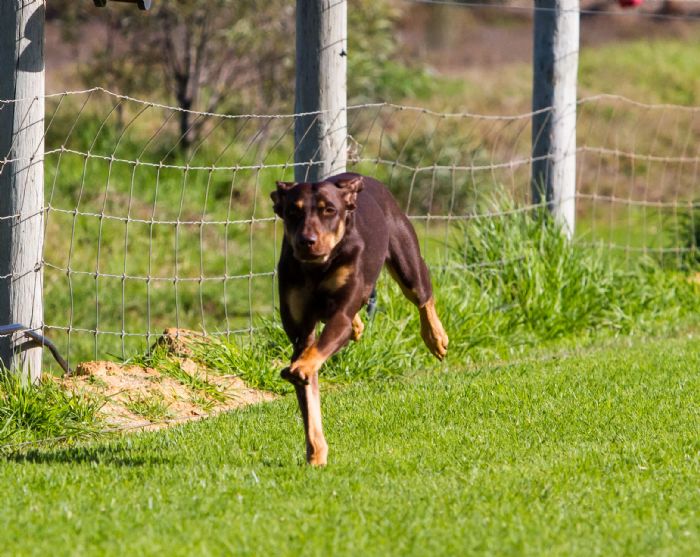 Retama Hautautupac Imp Peru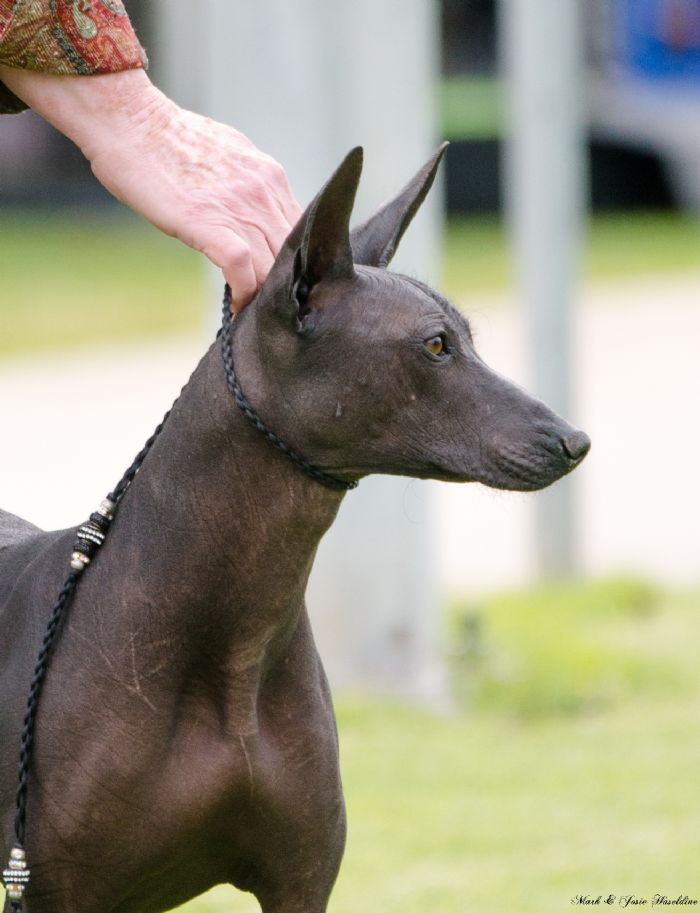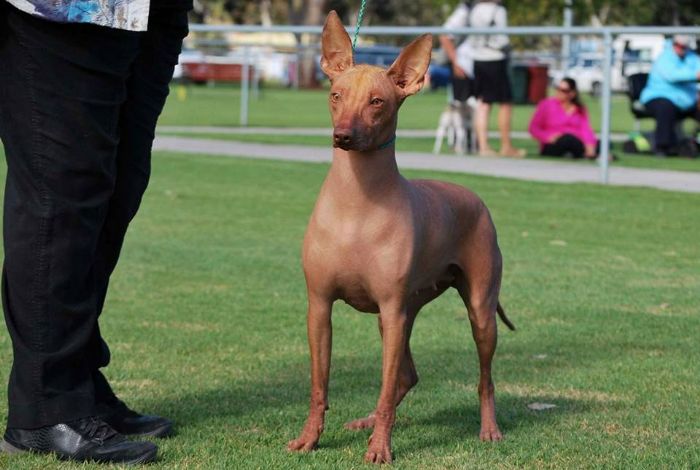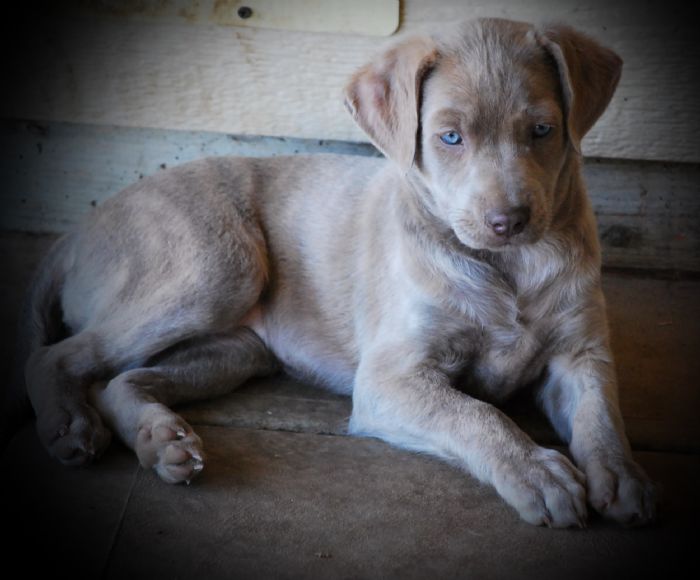 Xioma Puma Rainshadow's Chaska Imp P.R. Xioma Quicksilver
The breed also comes in three sizes.
| | | |
| --- | --- | --- |
| Small | from 25 to 40 cm | (9 ¾ to 15 ¾ inches) |
| Medium | from 40 to 50 cm | (15 ¾ to 19 ¾ inches) |
| Large | from 50 to 65 cm | (19 ¾ to 25 ¾ inches) |
| Small | from 4 to 8 kg | (8.8 to 17.6 lbs) |
| Medium | from 8 to 12 kg | (17.6 to 26.4 lbs |
| Large | from 12 to 25 kg | (26.4 to 55.1 lbs) |
---