Orlandos Page
This page is dedicated to my wonderful Orlando -
Multi Best in Show winner
Australian Grand Champion Daesdaemar Lovers Lane.
13.3.2003 to 11.3.2013
He did it ALL in the Show Ring!!
He was a once in a lifetime dog - a breeder could not ask for more.
He was Number 1 Japanese Spitz in Australia during his entire Show career and he was,
without a doubt, Australia's greatest winning Japanese Spitz.
He was also a Super Sire.
He has been used at stud very exclusively, but with outstanding results.
Sire of many Champions in Australia and Overseas.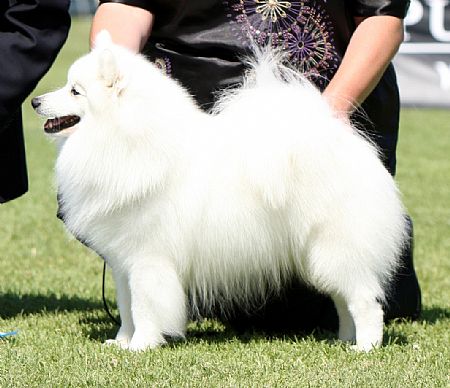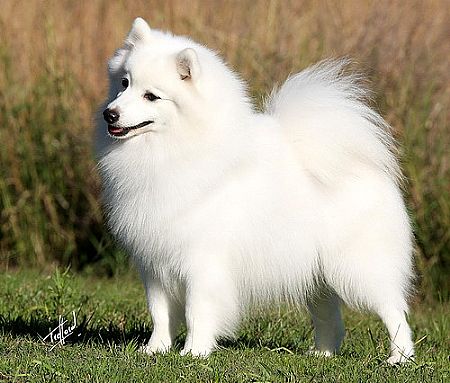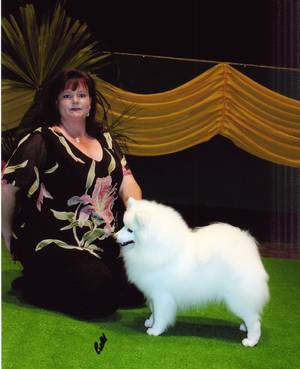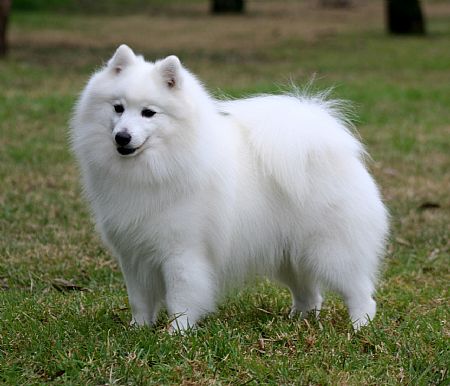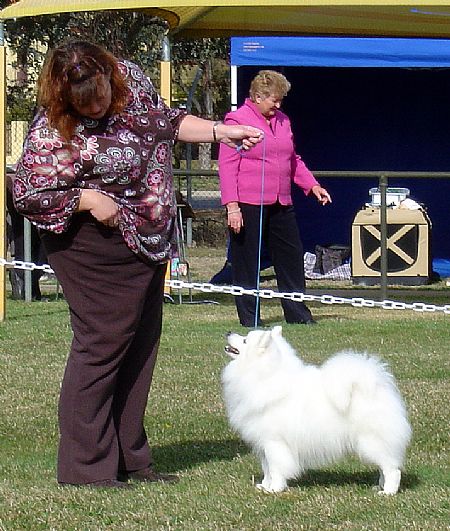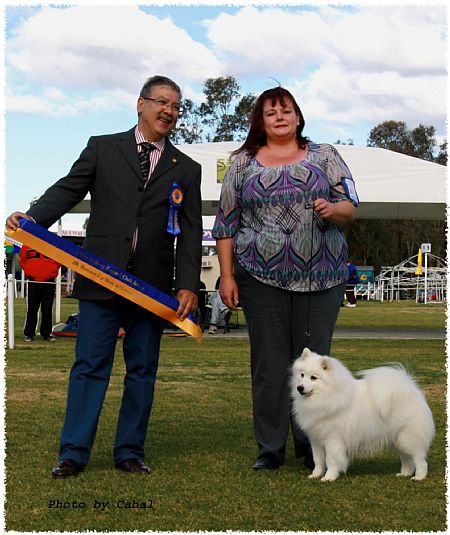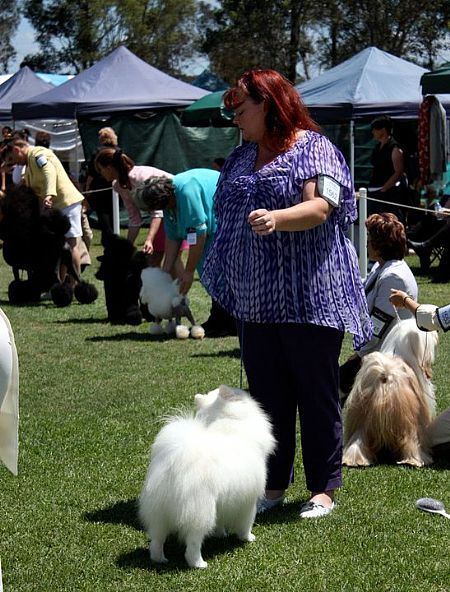 Champion Progeny....
NZ CH Jonja's Polar Ghost
NZ Ch Jonja's Arctic Foxy
Aust Ch Mannerking Shaylee White Witch
Grand Ch Daesdaemar Dream Lover ET
Ch Daesdaemar Dream Girl
Finnish and Latvian Ch Mannerking Witches Stardust (exp Finland)
Aust Ch Daesdaemar When Wil I B Famous
Norwegian Champion Freddygardens Make My Day (Norway)
Norwegian and Danish Champion Freddygardens Make Me Proud (Norway)
Aust Champion Yukihana Inbloom Orlandos Bloom
Aust Champion Daesdaemar Evrlastn Love
Danish Champion Daesdaemar Latest Editn (exp Denmark)
Aust Grand Champion Daesdaemar Lovesong
Aust Grand Champion Shanspitz Sela Blvd of Sun
International Champion Mannerking Orlando (exp USA)
Aust Champion Daesdaemar Summer Wine
Aust Champion Daesdaemar Summer Lovin
Aust Supreme Champion Daesdaemar Lovers Lane
"Orlando"
View More Details