About Us
BISS CH KAROJENBE VIVACIOUS (VIVIAN) almost 2yrs
I have been breeding and exhibiting Yorkshire Terriers since 1981. I am passionate about them. I never planned to show dogs I more or less was pushed into it. The first Yorkie that I bought was a tiny two pound male and the breeder said to me that she wouldn't sell the puppy to me unless I showed him as he was to good just to go to a pet home. Now I was very naive and I just wanted that puppy so much and wanted to do the right thing by the breeder. So I entered my first show. Boy was I nervous. I had no idea what I was doing and just fumbled my way through. Then the Yorkie Specialty Show came around. This was the first show that I had strong competion. There was four juniors in his class and low and behold my little fellow won his class. There was no stopping me now. I was hooked. This little dog was my first Champion. I have learnt a lot about Yorkies over the years and I am still learning. They are a fascinating breed.
I hope you enjoy the journey through the pages of Karojenbe Yorkshire Terriers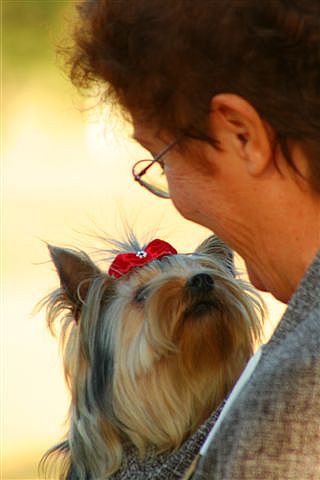 CH KAROJENBE EXQUISITE TOUCH "SQUIZZIE"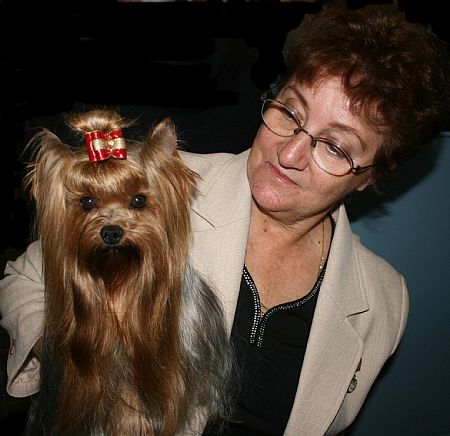 CH KAROJENBE GO GET EM "GOGO" winning best of breed 2009 Brisbane Royal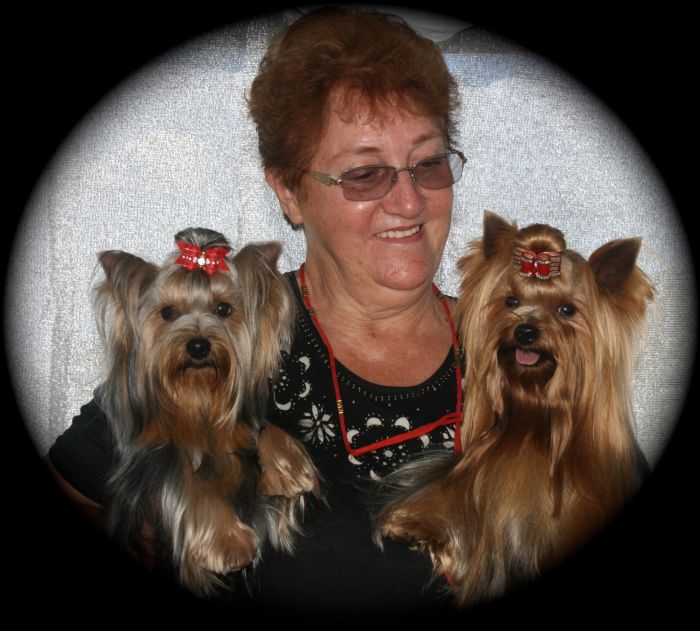 CH KAROJENBE TEQUILA SUNRISE AND CH KAROJENBE GO SMOOTH OPERATOR