Tea Cup Yorkies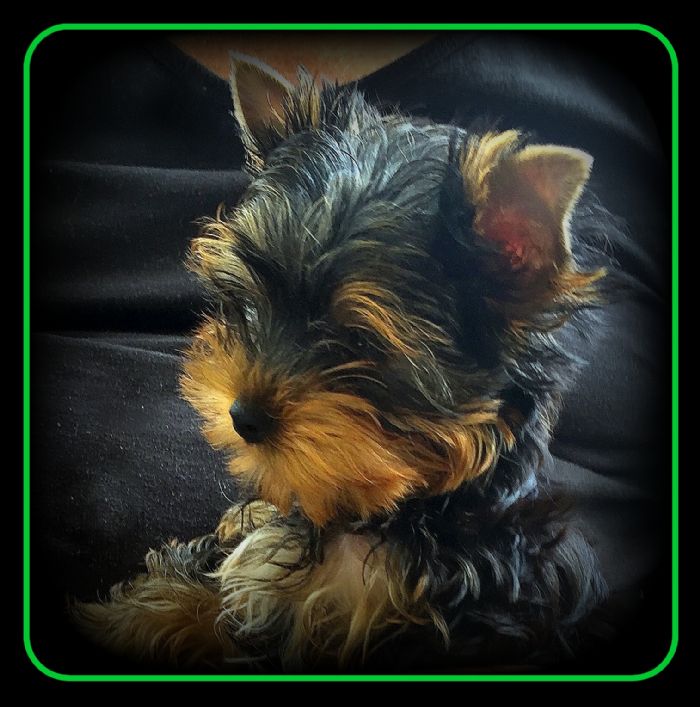 TEACUP YORKSHIRE TERRIERS FACT OR FALLACY
by Linda Shaw
Karojenbe Yorkshire Terriers
Teacup Yorkies do they exist, is there such a breed ????? We are often asked these questions.
The answer is NO it is not a special breed. There is NO SUCH BREED AS A TEACUP
There is only one breed and that is YORKSHIRE TERRIERS occasionally a very small puppy will come along in a litter as will a larger Yorkshire Terrier.
Ethical breeders do not use the term Teacup, Miniture, Tinies, Doll faced or Teddy Bear.
These are terms used by unscrupulous breeders as a marketing ploy to sell their puppies. They are also terms used by the current SCAMS on the internet so please be careful and contact a reputable breeder. Dogzonline is a good place to start or contact Dogs QLD or Dogs NSW etc the dog body in your state.
The very small ones can be more susceptible to health problems. They can get diarrhea and become sick very quickly. They can also have hypoglycemia, Open fontanels or seizures. If at any time they have to have an operation or need to have their teeth cleaned they will have to be watched very closely as they can have a reactions to the anesthetic and have been known to die during the procedure. These are just a few problems that can occur. You will also need to be very careful with medications and flea and tick products. Because of the health problems they can have they often do not have as long a life span as a bigger yorkie.
The very small ones are not really suitable around young children. They can be tripped over or trodden on. They can jump from ones arms or jump down off the furniture and do themselves a terrible injury. A larger Yorkshire Terrir makes a more suitable pet around children. They are not as fragile and are able to join in most of the family fun and activities, but please remember they are not toys.
Most breeders breed with females 2.3 to 3.2 Kg or 5 to 7 pounds and males 1.8 to 3.2 kg or 4 to 7 pounds. In this way we can keep our breed healthy, free whelping and with minimum of health problems.
No responsible breeder would intentionally breed to produce very tiny Yorkies. "Teacup Yorkies" or any of the above terms could result in health issues for your new Yorkshire Terrier. Please keep this information in mind when looking for your new pet.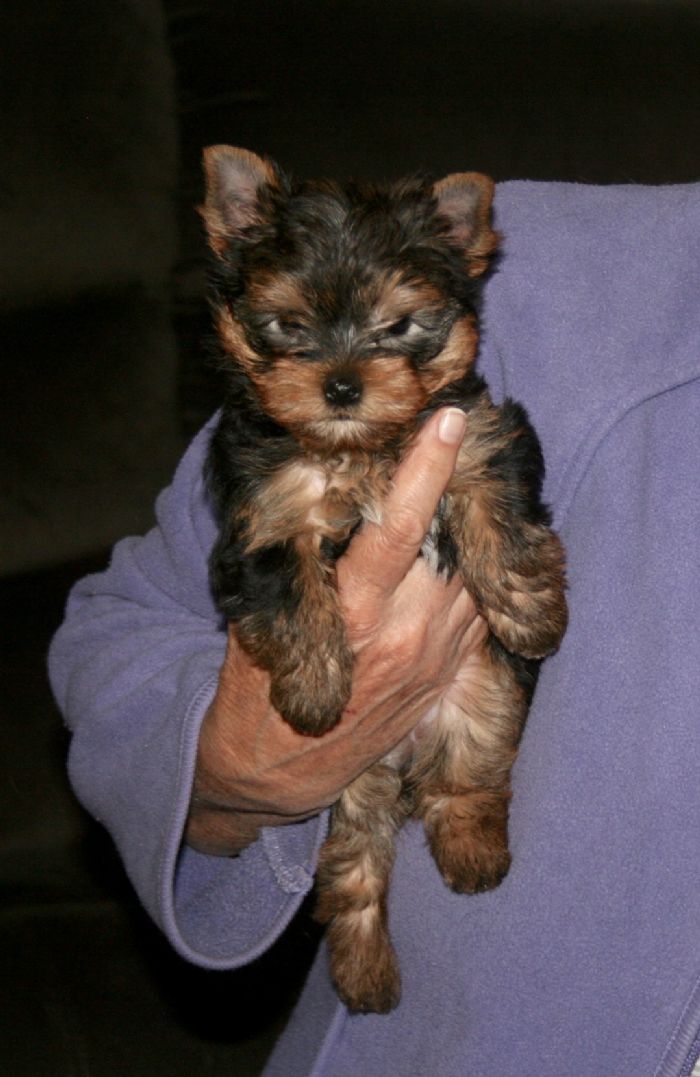 YORKSHIRE TERRIERS MAKE WONDERFUL PETS once you have been owned by a yorkshire terrier you won't want anything else more often than not you will want to be owned by Two. They might be small in stature buy they have a big big heart and will love you with all their being. They are loyal and very very smart.
Should I buy a Male or a Female
First of all you should be a responsible owner and have your yorkie desexed
I get asked all the time for female puppies, most buyers won't even consider a male. I really can't understand this. I find Male yorkies are more loyal, more affectionate, they will be your little shadow.
I find females to be more fickle not as loyal and belong to everyone but no matter what you choose they all make the best pets ever and will love you to the moon and back.