Pups & Dogs Available
Born 25 June
three lovely healthy pups
two hairless boy and a powderpuff girl
Contact us by email, or text to register your interest.
As guardians of this unique breed we support health testing and responsible ownership. Puppies are vet checked, vaccinated and micro-chipped before leaving for their new homes. All Puppies will be registered with the New Zealand Kennel Club. If you have a love of this breed and are interested in offering a home to a puppy or older dog please send an e-mail of introduction which explains a little about yourself; we offer life time back up and support .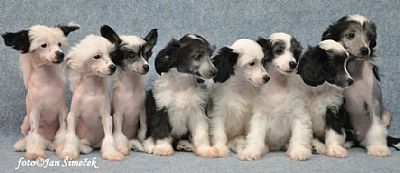 Adult dogs are available from time to time
If you think you could offer an adult dog a loving forever home please contact us. We will want to know about you, your experience with dogs and the household the dog would be joining. We will then help you match your needs with the needs of the dogs available at the time. There is often no charge made for our older dogs but we do require an understanding that the dog is returned to us; no questions asked if for any reason the dog does not settle into its new home. In saying that we would expect that you would be prepared to work with the dog to ensure it has the very best chance of becoming a loved family member.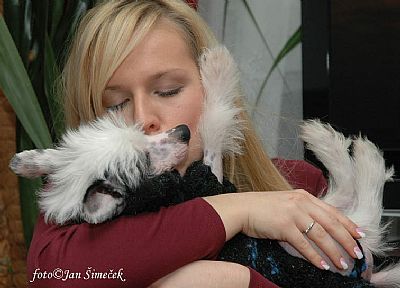 photos by the kind permission of Jan Simecek