Wotz Hot at Koreke
May
Mithras has been awarded a NZ Championship - congratulations to Diane Boyd on her first NZ Champion Chinese Crested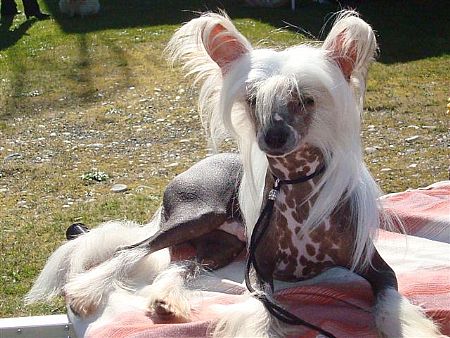 Ch Koreke Mystic Morrigan has been awarded a NZ Bronze Certificate Of Merit - well done Bernard and Morrigan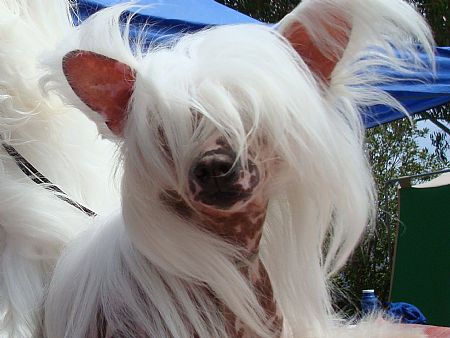 April
Bernard and I had a great time 'baby sitting' Ted, Sam and Neo while their mum and dad went on holiday... this is Neo - he is just a year old now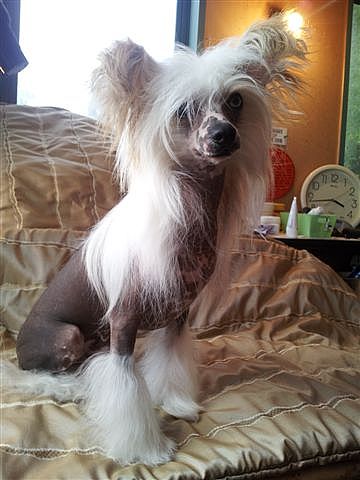 March
Every now and then we receive a lovely gift ..... this is one such gift. Thank you to Rich for sharing it. The star is Rocky.....son of Amun and Danu.
February .... Fantastic Show Results

Amun; Ch Koreke Amun Semper Invicta With Xioma awarded Best In Show under Mexican Judge Ms Olivia Aguilar de Arozamena at the Waikouaiti All Breeds Show. This is the first time a NZ bred Crested has been awarded BIS in a NZ all breeds show. Amun's father Aust Grand Ch & NZ Ch Xioma Fire In The Sky is the only other Crested to win a BIS award at a NZ all breeds Show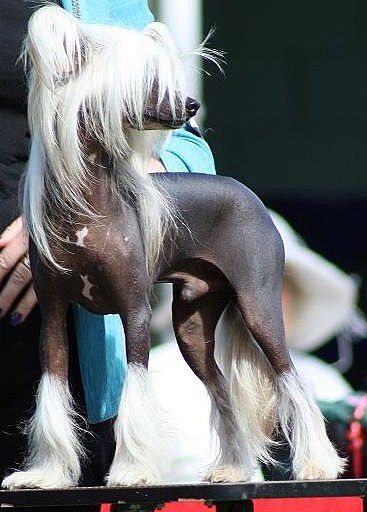 Also big 'Congratulations' to Kim on Koreke A Kodak Moment At Yacanto winning two Puppy of Groups and a Puppy In Show!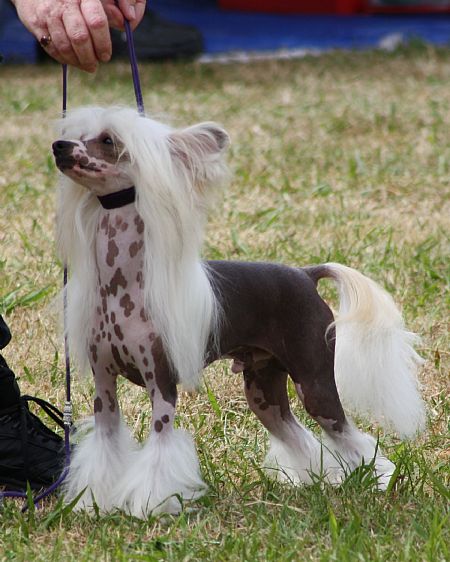 January 2013 ...... Happy New Year
Good wins by both Amun, his son Mithras and his grandson Kodak

Amun;
Ch Koreke Amun Semper Invicta With Xioma has won the Dogzonline Chinese Crested points score for the third year - He was also the 31st Toy in NZ and 11th Toy in the South Island for 2012.
Amun has also been awarded his 100th Dog Challenge. We believe he is the only Chinese Crested in New Zealand to ever receive his Platinum Merit Award from the NZKC
Amun won Open Of Group at the Nelson Show. Judge was Mrs H Gouws of South Africa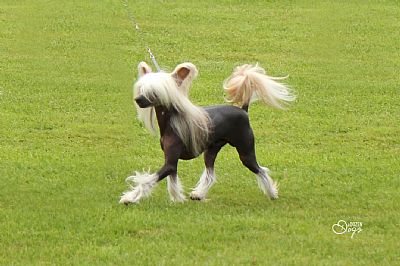 Mithras;
Koreke Mithras Tre Folkmassa For Vindora has been awarded his New Zealand Title. Congratulations to his co owner Diane Boyd on her first Chinese Crested Champion. Mithras has started 2013 in fine style by winning Best In Show at the Canterbury Toy Dog Soc Open Show 12/01/13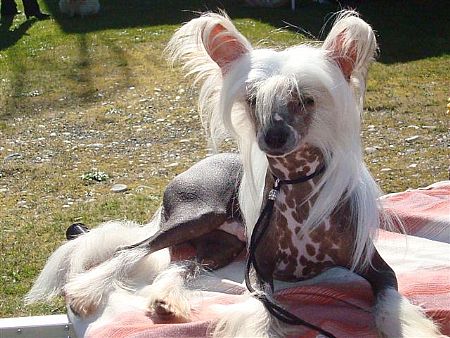 Kodak;
Koreke A Kodak Moment At Yacanto wins Puppy Of Group - congratulations Kim and Kodak

November, December 2012 .....
We have done it! Found and brought our new lifestlye block of 14 acres and convinced the designer and builder that houses can be build around kennels.



October 2012
At last the Insurance Company have paid out on our earthquake claim and we can start making plans to move the kennels to a new home.
Aug 2012
Zinny has a new baby; Chaitanya is a lovely tri colour puff boy

July 2012
Kodak has had his first weekend of showing....doing it in style with 2 ROB, 2 BOB and a
Baby Puppy In Show! Well done to Kodaks owner Kim Wylie of Wellington ..... Look out for this boy in the ring in 2013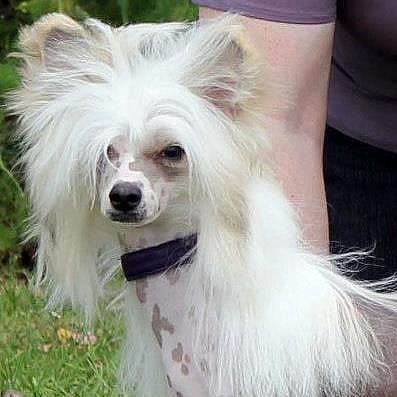 June 2012:
Two lovely Powder-puff puppies (Wills and Kate) found wonderful new homes


Kodak is the first of Romeo's pups to go to his new home. We wish him and Kim all the best for the future.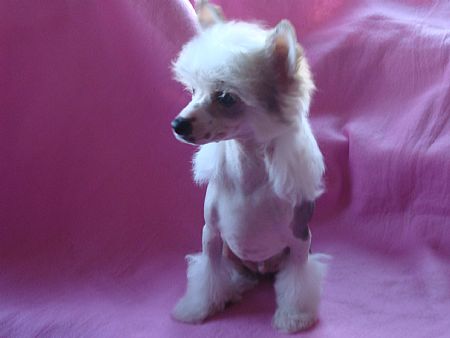 May 2012:
The second litter has arrived Aoede (Ch Koreke Aoede Encore With Xioma) and Romeo (NZ Ch Sun-Hee's Live And Love) have also produced five puppies; 1 hairless girl, 1 hairless boy, 2 powderpuff girls and 1 powderpuff boy.


April 2012:
First litter of 2012 have arrived. Epona (Ch Koreke Epona Tre Folkmassa) and Romeo (NZ Ch Sun-Hee's Live And Love) have five puppies; 1 hairless girl, 1 powderpuff girl and 3 hairless boys.



Romeo (NZ Ch Sun-Hee's Live And Love) gains his NZ Ch title and another Intermediate in Group at the Easter Shows

Scan has confirmed Aoede (Ch Koreke Aoede Encore With Xioma) is in pup. The second litter of Romeo (Sun-Hee's Live and Love) is due mid May
March 2012:
Scan has confirmed Epona (Ch Koreke Epona Tre Folkmassa) is in pup. First litter of Romeo (Sun-Hee's Live and Love) is due mid April
Feb and March Group and In Show results 2012:
Aumn (Ch Koreke Amun Semper Invicta With Xioma) has had four 'Best Of Group' awards at All Breed and Toy Shows

Romeo (Sun-Hee's Live And Love) has had three 'Best Intermediate In Show' awards and seven 'Best Intermediate In Group' awards at both All Breed and Toy Shows