Our Trip to Wales UK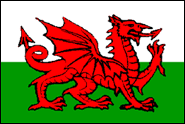 Sealyham Centenary Show In Wales 2008
This was the most wonderful event for the Sealyham Breeders ,Owners and Enthusiasts from all over
the world to attend .
With the 100th year celebration of the breed and the Centenary Championship Show, also being held
on the grounds of Sealyham Mansion where the Sealyham Terrier originated from was the highlight of
our trip .
The photo's below are just a very small example of what the trip was like ,a gathering of Sealyham Terrier
people from all over the world:Australia ,Canada, Chile, Denmark, Finland, France, Germany, Israel, Poland,
Sweden, Slovakia, Slovenia and the USA had come to celebrate this very special weekend with the
Sealyham Terrier people of the UK.
We can not thank the Sealyham Terrier Club of Britain enough for all the hard work they had put into
making this such a enjoyable event also the time spent in Wales for all the overseas visitors.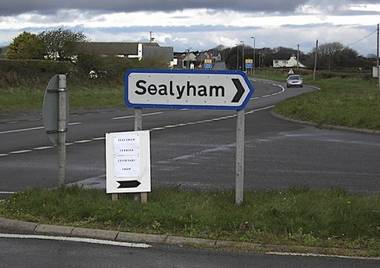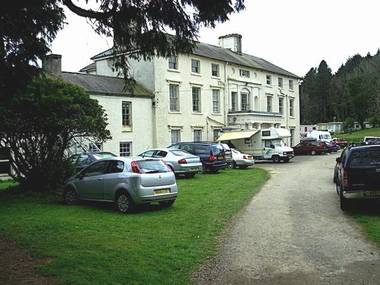 On Our way to the Township of Sealyham Arriving at Sealyham Mansion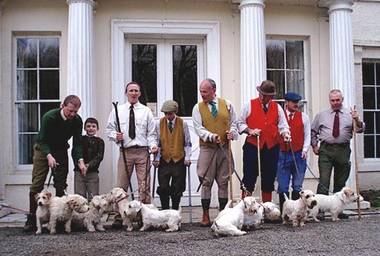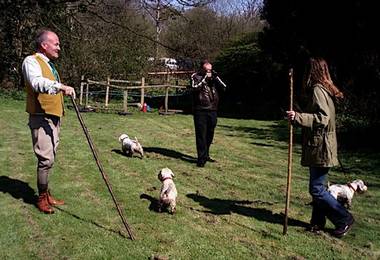 The Hunting Sealyhams are still around today . Mr Harry Parson with his working Sealyhams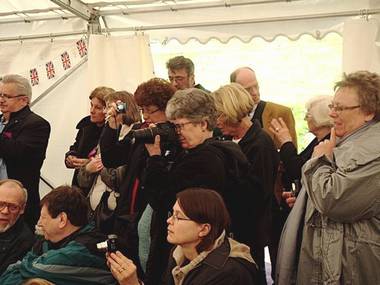 The huge tent for the show behind the Mansion The Show is off to a great start the tent was Full
There were many Sealyham Classes through out the day at the show here are just a few of them.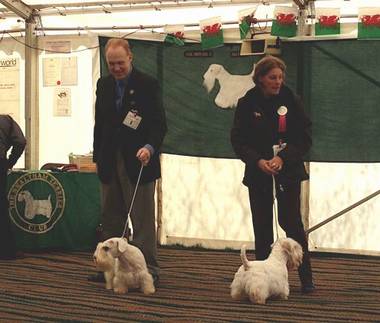 Best Puppy Dog Hap (USA) & Me winning 1st & 2nd in Limit Dog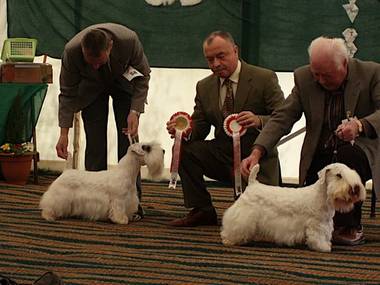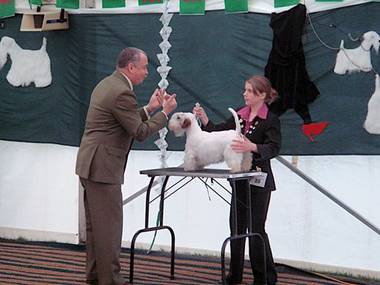 Best Dog CC and Resv Dog Lunch Break then Junior Handlers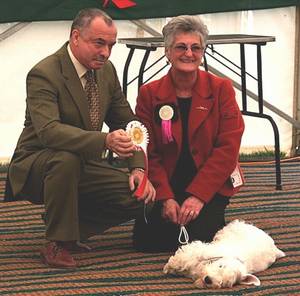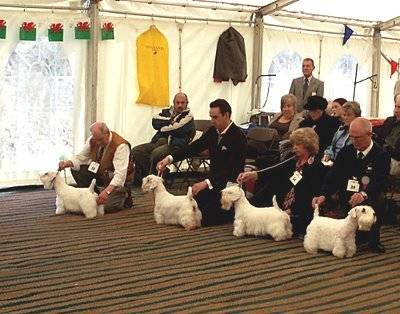 Best Puppy Bitch " this winning makes me tired" Open Bitch Class line up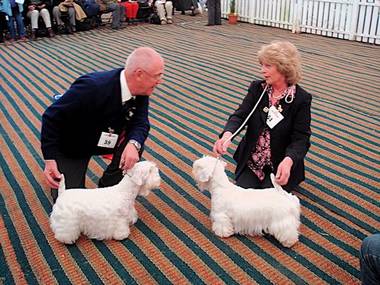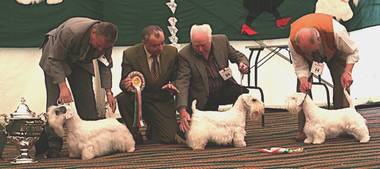 Best Bitch CC and Resv Bitch L: Best In Show Winner M:Resv & Best Veteran R:Best Puppy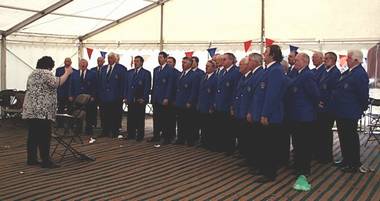 Finishing the day with wonderful singing from the Welsh Choir of Haverfordwest

Site seeing around Wales