Rainbow Bridge
Welcome to Rainbow Bridge.
This page displays those who have left us and are greatly missed.
. . . . IF IT SHOULD BE . . . .
If it should be that I grow weak And pain should keep me from my sleep,
Then you must do what must be done, For this last battle cannot be won.

You will be sad, I understand. Don't let your grief then stay your hand.
For this day, more than all the rest, Your love for me must stand the test.

We've had so many happy years. What is to come can hold no fears.
You'd not want me to suffer so; The time has come -- please let me go.

Take me where my need they'll tend, And please stay with me till the end.
Hold me firm and speak to me, Until my eyes no longer see.

I know in time that you will see The kindness that you did for me.
Although my tail its last has waved, From pain and suffering I've been saved.

Please do not grieve -- it must be you Who had this painful thing to do.
We've been so close, through all these years; Don't let your heart hold back its tears

Until we meet again some day, Together forever, never apart. You will live on in my heart.
My little friend so loving & true, memories of you will fill my mind until I come to you.

--- Anonymous ---
---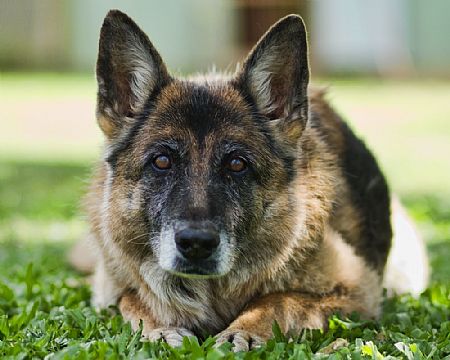 "Starr" O Ch *Astasia Starr UDX ET AD JD TD HSAs BH 'A''Z' - 28/02/98 to 03/12/11 (13yrs 10mths) GSD

My beautiful Starr has left me to play at Rainbow Bridge. She was the PERFECT dog. Starr was known Australia wide for her outstanding achievements. She competeted and was titled in all sporting fields available to the GSD. My fondest memory was when we competed in the 2009 German Shepherd Nationals in Brisbane. She won UDX with and Excellent Medallion, won the Herding Started Class (sheep), High in Trial Herding and geined her HSAs title, and then competed in the Obedience Winner of Winners to be awarded the Silver Medal.
All this at 11.5 years of age.
I will miss you girl....my very Best Friend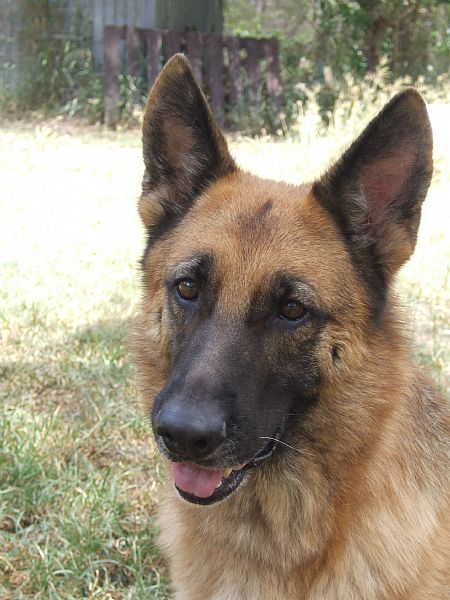 "Enya" Aust Ch *Astasia Enya CDX ET HT 'A''Z' - 30/09/99 to 15/01/10 (10yrs 3mths) GSD

Warren and Enya were another well respected team around the Obedience and Show rings. Enya was a girl that loved a smooch and would nuzzle up to let you know it was time for a pat. She and Warren were a part of the German Shepherd All Stars Demonstration Team which performed at the 2009 German Shepherd Nationals in Brisbane. Her presence in the team will be greatly missed.




"Jessica" Jess the Cat - 01/12/92 to 01/06/08 (15.5 yrs) Siamese Cat
Mandy raised Jess from the age of 5 wks, she was always with us. Jess raised nearly all of our dogs and most certainly "ruled the roost". She taught us all how to "respect the cat". She is already dearly missed, and her feline sparring partner, "Little Puss" still waits for her behind the couch.
The house to just too quiet without you Jess......
---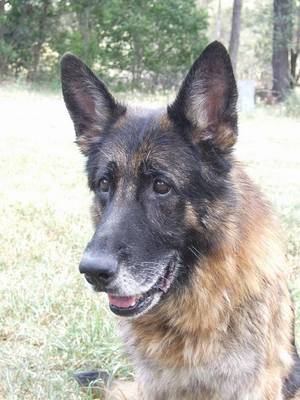 "Carson" Aust Ch & O.Ch Astasia Carson UD ET PT - 12/06/95 to 15/12/07 (12.5 yrs) GSD
Warren and Carson were a daunting team, both in the Obedience ring and the German Shepherd Specialty Show ring. They were well respected around Australia. Carson was the true Gentleman, with both stunning looks and a keen mind. He was a pleasure to live with and will be deeply missed. He etched a place in the hearts of all those he met, and his legacy will live on in his offspring, as he passed on his wonderful attributes.
Carson, you were a True Champion to us now and always, "... gonna miss you old boy...".
---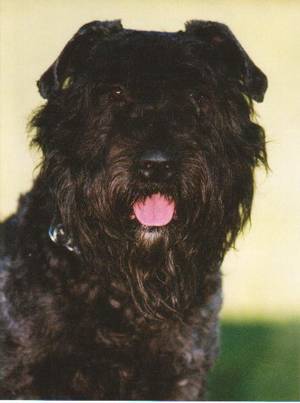 "Sierra" Aust Ch Estrik Sierra CDX ET HT - 25/04/01 to 14/09/05 (4.5 yrs) Bouvier des Flandres
Sierra was Mandy's second Bouvier. After waiting many years, Sierra arrived. She was a true Bouvier, with the arrogant dutch temperament and defiance she became famous for. She suffered a back injury as a puppy, and this injury took her in the end, even many years after her recovery. She was a clown in the obedience ring, but never once worked with less than 100% committment to Mandy as a team. She wasn't happy unless she was working.
Sadly she had a painful, in-operable injury.
---
"Prince" Prince UD - 04/01/93 to 18/09/01 (8.5 yrs) GSD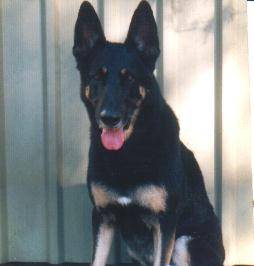 Prince was Mandy's first trialling dog. He was a Purebred, but unregistered, German Shepherd. He was her constant companion and they spent many years travelling to Northern NSW to compete, very successfully, in obedience and agility trials. A degenerative injury, took my boy.
---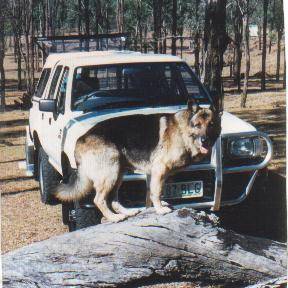 "Sabre" Abhaben Noah AOC UD TDX - 18/09/86 to 15/03/01 (14.5 yrs) GSD
Sabre was Warren's first trialling dog. He became an Australian Obedience Champion by attaining UD and TDX. He was a superb tracker and enjoyed nothing more than romping through the bush at the end of a 10m lead.
Age is terrible thing, that cannot be changed.
---
"Teisha" Aust Ch Haren Teisha Jean CD - 14/12/95 to 19/08/98 (2.5 yrs) Bouvier des Flandres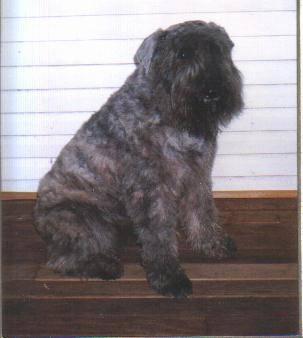 Teisha was Mandy's first contact with Bouviers. She was a beautiful ball of fluff and fun. Teisha came at the age of 4mths and was very timid. She matured into a lovely, even if lazy, working dog. Her career highlight was training with the Queensland Pal Superdogs as she loved to jump. Lost in a tragic accident.
---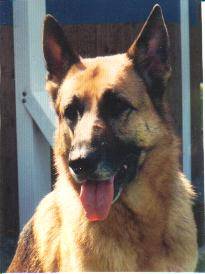 "Kelly" Astasia Donna UD - 24/03/88 to 04/09/96 (8.5 yrs) GSD
Kelly was a loving companion to Warren & Sabre and was trialled by a family member.
She was your true "best friend" and loved just to be with you.
She was taken suddenly by Cancer.
---