More Puppy Pics . . .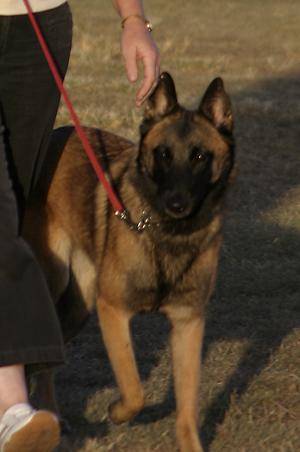 Photo : Ch Vanrusselhof Just WatchMe CCD HT "Jazz" (April 2007)
---
Welcome to our photo album.
Here is a collection of photos of our puppies, past & present, that we hope you enjoy.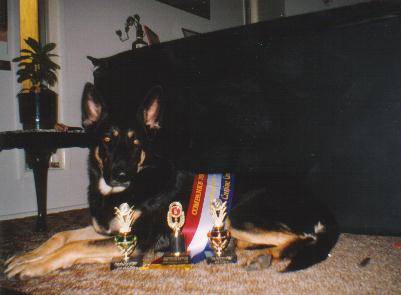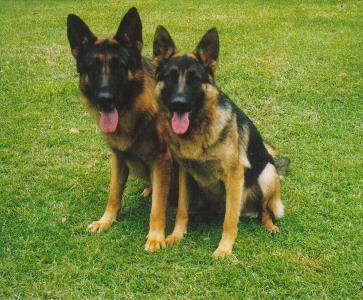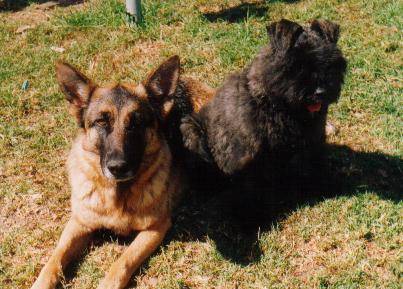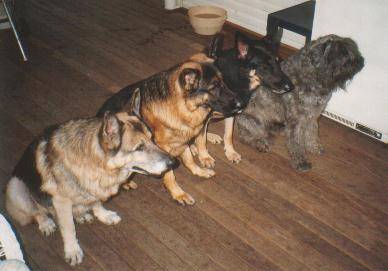 Photo #1 : This photo is of Prince (14mths) with his trophies for his Novice Obedience Title in 1994
Photo #2 : Father & Daughter photo, 1999. Carson (3yrs) & Starr (12mths)
Photo #3 : Starr (3yrs) & Sierra (3mths). What an evil pair these two made. They were always up to mischief .
Photo #4 : Group shot 1998 !!! Left to right are Sabre, Carson, Prince & Teisha.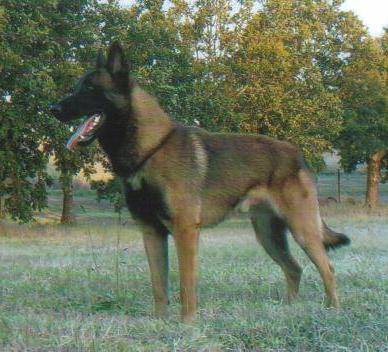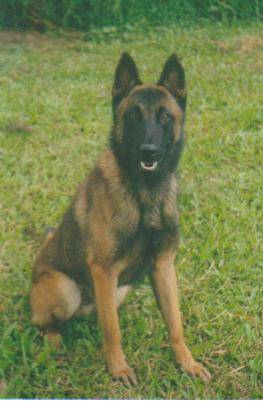 Ch Vonrusselhof Addonis CD ET HT "Dano"
This boy was our first meeting with the Malinois, and what a special boy he was. Dano came to live with us when he was 14mths old. He was a shy boy, who came out of his shell well and worked on to get his CD, ET & HT titles. Unfortunately, it became a little tense between Dano and the other male dogs, so now he spends his time with an elderly couple who love him dearly. He is their protector and constant companion.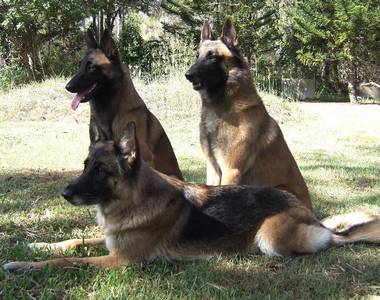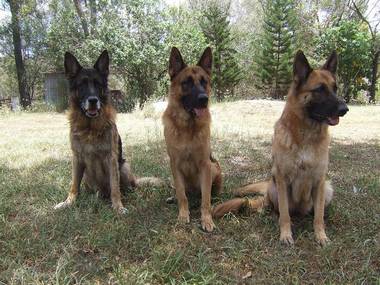 The 2006 / 2007 Gang
Left : Carson, Scaddan & Enya
Right : Jazz, Legend & Starr (Front)
---
* * * Christmas Day 2009 * * *
Nathan & "Shimmy" have a game of water pistols ("Shimmy" is a water fanatic)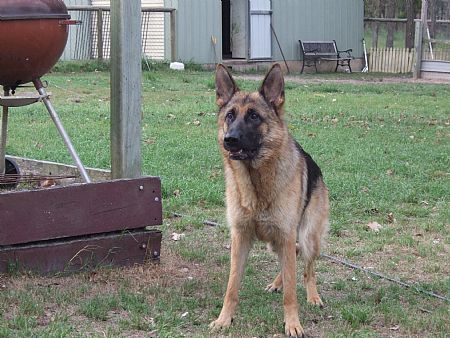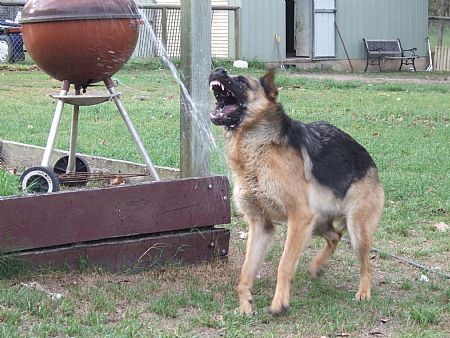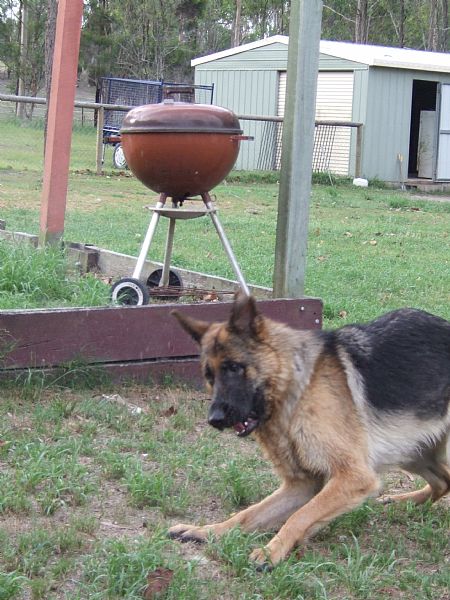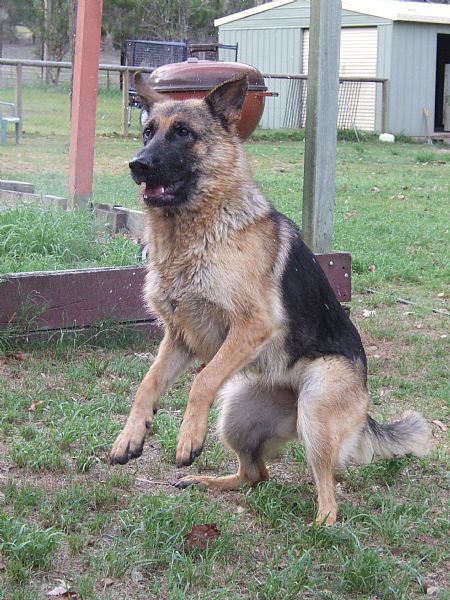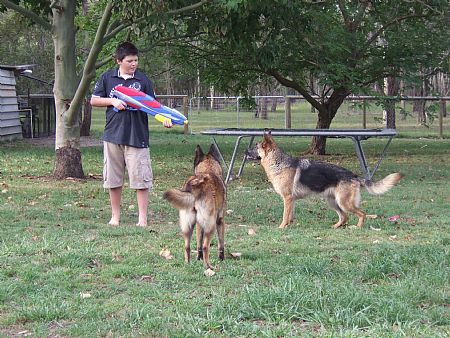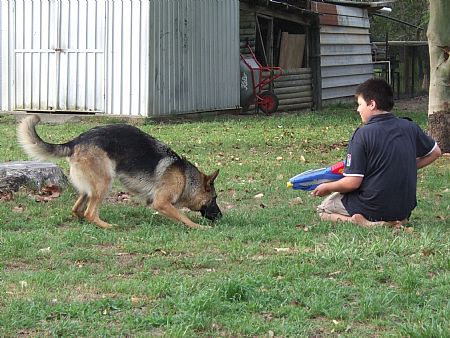 ---