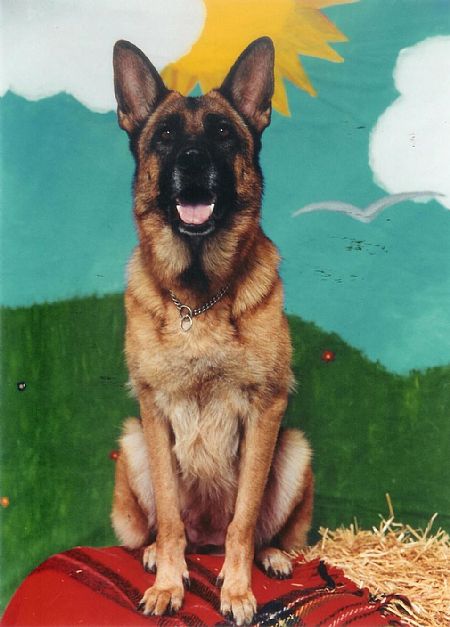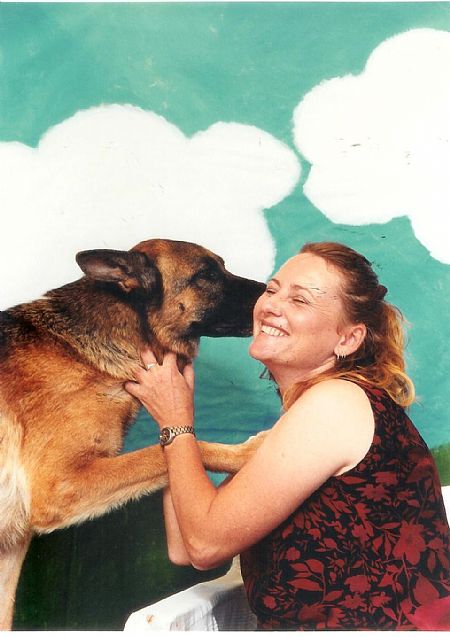 Pendragan Rags T Riches 'A' (Rheba)
Waldo v Noricum x Pendragan Hurly Burly
1.1.98– 13.1.2012
Greatly loved and sadly missed by all at
Kieserhund German Shepherds and also
Keith & June Sullivan
HEAVEN'S DOGGY-DOOR
My best friend closed her eyes last night,
As her head was in my hand.
The Doctors said she was in pain,
And it was hard for her to stand.
The thoughts that scurried through my head,
As I cradled her in my arms.
Were of her younger, puppy years,
And OH...her many charms.
Today, there was no gentle nudge
With an intense "I love you gaze",
Only a heart that's filled with tears
Remembering our joy filled days.
But an Angel just appeared to me,
And he said, "You should cry no more,
GOD also loves our canine friends,
HE's installed a 'doggy-door"!
Jan cooper '95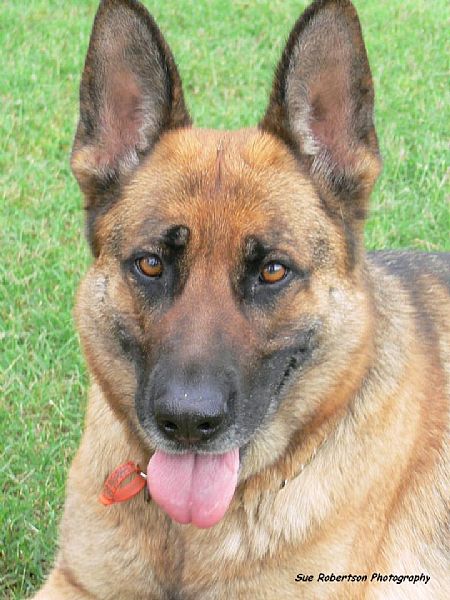 Kieserhund Ku De Ta 'A'Z' (Kuda)
Kantenna Cilantro 'A'Z' BSCl1 x Kieserhund Barossa Pearl 'A'Z' BSCl11

20/09/2006 - 10/02/2013

My beautiful Kuda, tragically taken during surgery whilst whelping a beautiful litter of puppies
sadly missed by Sue, Sam & Tyson and all your furry family at Kieserhund
RIP my darling girl.

Sunlight streams through window pane unto a spot on the floor....
Then I remember,
It's where you used to lie, but now you are no more.
Our feet walk down a hall of carpet, and muted echoes sound....
Then I remember,
It's where your paws would joyously abound.
A voice is heard along the road, and up beyond the hill,
Then I remember it can't be yours....
Your golden voice is still.
But I'll take that vacant spot of floor and empty muted hall
And lay them with the absent voice and unused dish along the wall.
I'll wrap these treasured memorials in a blanket of my love
And keep them for my best friend until we meet above.