We only breed to supplement and consolidate 'our breeding stock' not to supplement our income.
Leberhine started breeding in 1971.
We have bred less than 475 puppies in 40 years!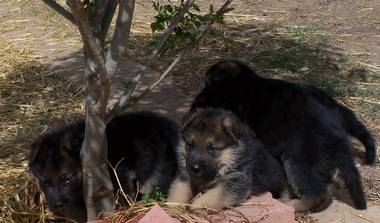 Pic of a previous litter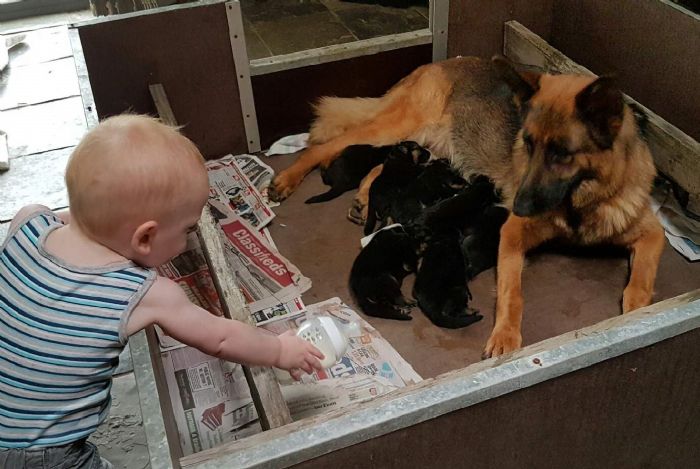 Our Grandson Kai one year old sharing his bottle with Meeko and three days old pups!
To register your interest for a future litter, please write in our contact form or email [email protected]
******************
All our pups are:
de-wormed regularly
vaccinated
vet-checked with written report
micro-chipped
registered with Dogs SA
pedigreed on main register i.e blue pedigree
transferred to new owners
written guarantee re hip/elbows failure
We also provide
a comprehensive puppy information pack which includes five (5) generation pedigree; diet sheet etc.
Should you be interested please do not hesitate in contacting us via this website or email: [email protected]
***********
We do not sell any of our dogs for Guard/Security.