Leberhine is located at Lewiston, South Australia - approximately 40km north of Adelaide, 20km west of Gawler and 7km east of Two Wells. We are fortunate to reside in one of only two animal husbandry areas in Australia. We have a 3 acre property with extensive tree plantings and room for all the dogs and ourselves to the enjoy 'country life'.
Robert & Dawn reside in one residence with Hugh about 1 acre away, on the same property. We both have excellent kennels and facilities. We are very fortunate in that Dawn works from home and Hugh is a retiree.
We encourage our dogs to have their own personalities, characterics, and quirks etc. which we admire. Our dogs are also welcomed into our homes as we treat them as family.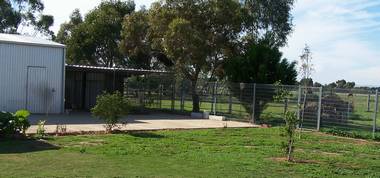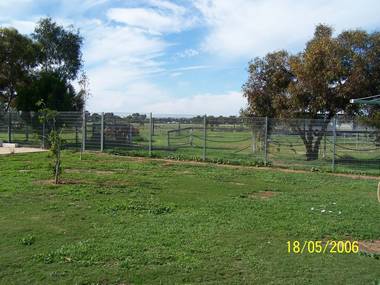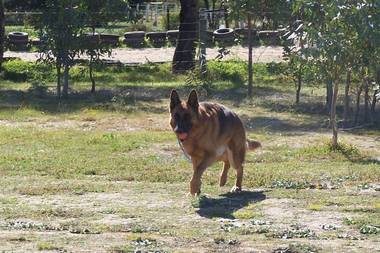 Nilson with his Kong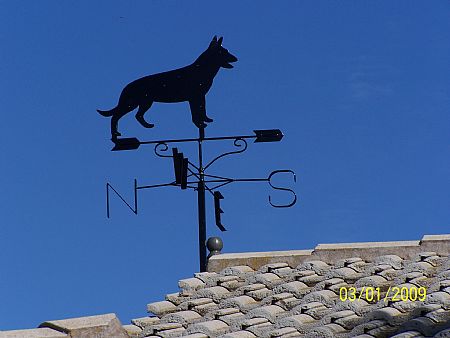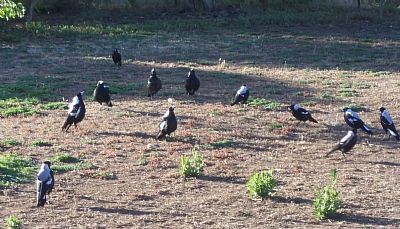 The family of magpies who visit.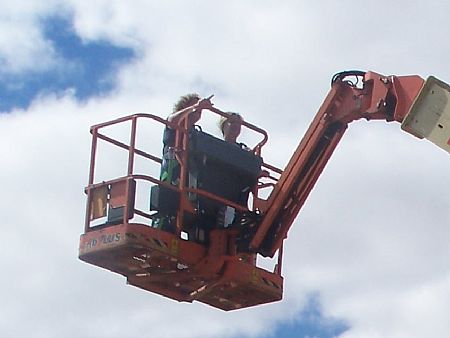 Getting an idea of the view from a cherry-picker with our good neighbour Cheryl. The views were worth the trembling.......I am terrified of heights!