2012 Litter - Wild Child
Ch. Loana Wild Child had her first litter February 21st, 2012.
This is her and her babies' page.
Top left as little ones, top right growing fast.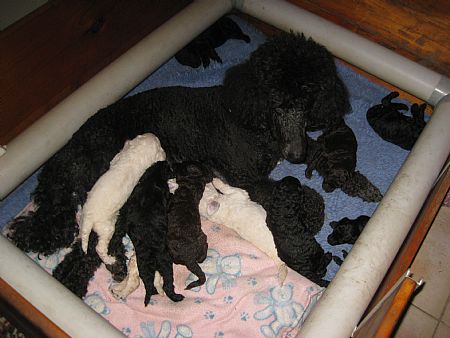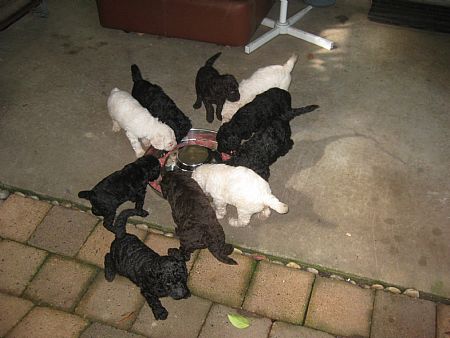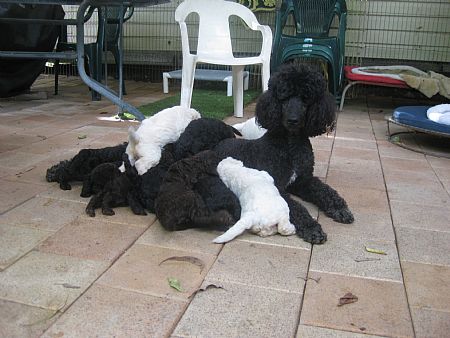 A great mother.
Already looking for the next adventure.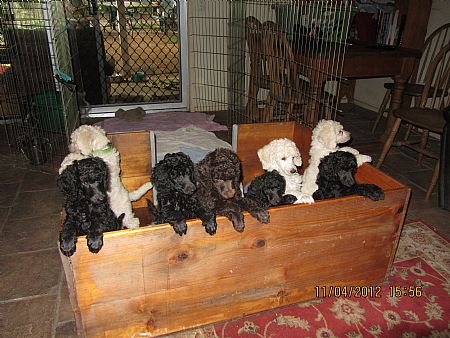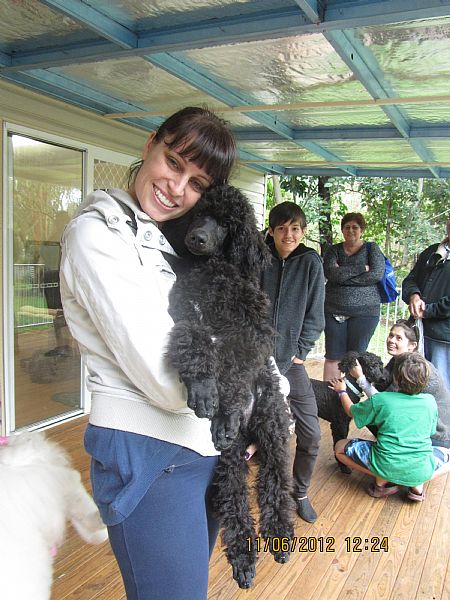 Denzel with his lovely new family.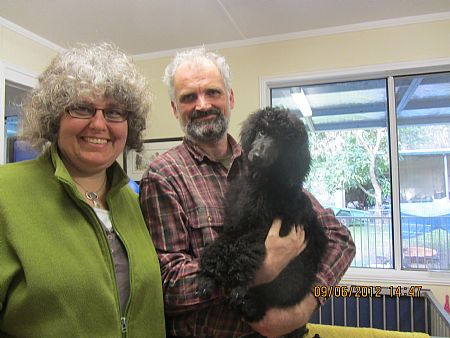 Kuma with her fantastic new family, Liz and Chris - brought in for her free grooming lesson.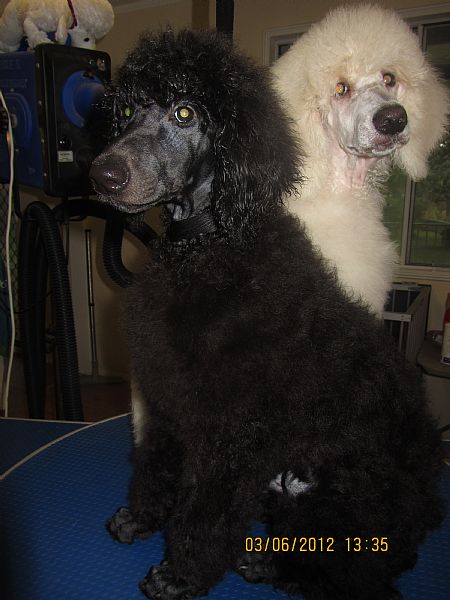 Charly and Kahleesi freshly groomed and being book ends........................