Other shows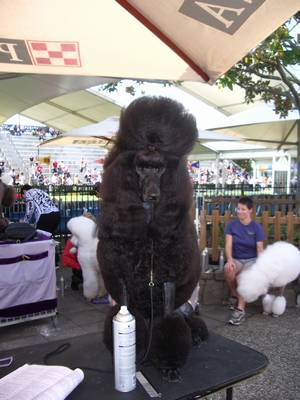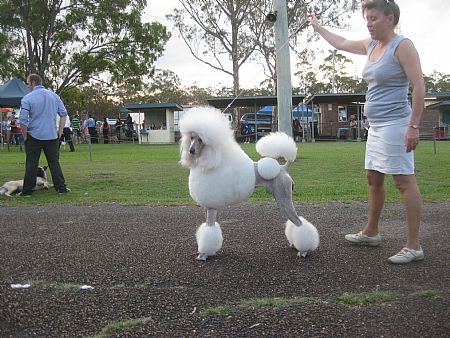 These are photos from some of the shows we have been to. Showing can be stressful when you are trying to title your poodle, but it is also very social and fun. Most people are very helpful and some even become friends. Preparing a poodle takes hours, but for me it's a labour of love. As you can see by the photos, we have come a long way since we began! Lily is on the left some years ago and Leia, her daughter, is on the right in 2012, stacked by an expert.
I love the expressions they have at times! This is Ch.Loana Wild Child, mother of Kahleesi, as a puppy in March, 2009.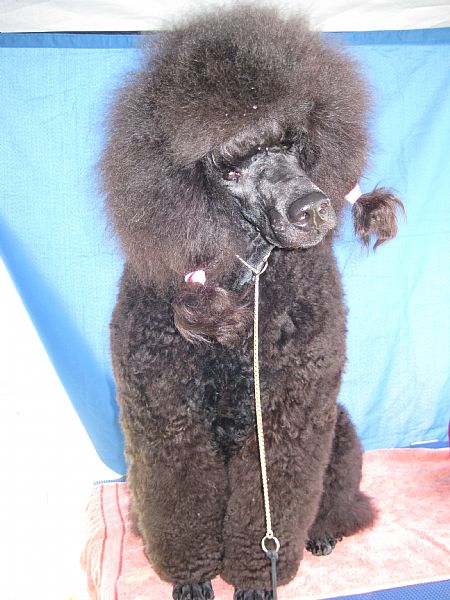 Leia in the line up for Bitch Challenge, May 15, 2011. She got it.