Lovely new homes.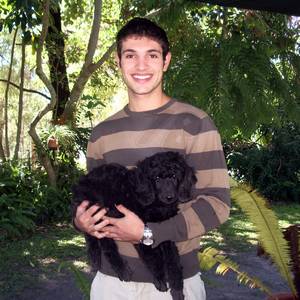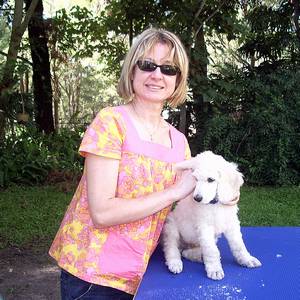 One of the nicest things about finding great homes is becoming friends with the new owners. I groom Sashka on a regular basis and his lovely owners stay for a coffee and a chat. Sashka has a play with his siblings before and after grooming and they get along wonderfully. Here he is at almost two years - a big, loving dog. Louis and Lily had to get in the picture too, of course.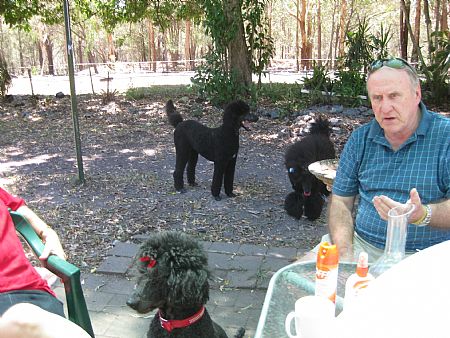 Hunter with his lovely owner.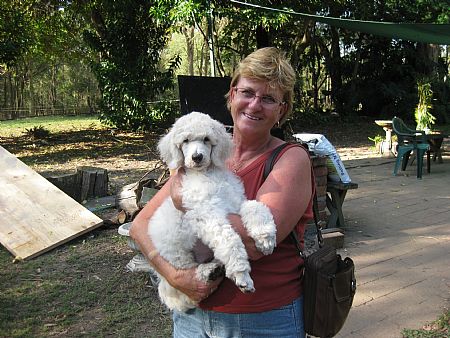 All of Lily's second litter are now safely in their new homes. One remains with us - Leia.
Lily has been tested for:
Von Willebrand's disease Type 1 - Clear
She has also been DNA typed, which means that her unique DNA profile is on record with Genetic Science Services of Victoria.
Lily has been hip scored for an AVA result as well as a PennHip evaluation. I am delighted to say that her PennHip score (done at the University of Queensland) is excellent. It is unfamiliar to many, so if you want a full explanation, please email or ring me and I will reply asap.
Some of the 2012 Litter's new homes.