Please don't let yourself be scammed.
Scammers are out of hibernation and looking for victims.
Feel free to email me if you're not sure.
**
NEW PAGE** - LAINEE'S BABIES
**
Scroll to bottom of page for index.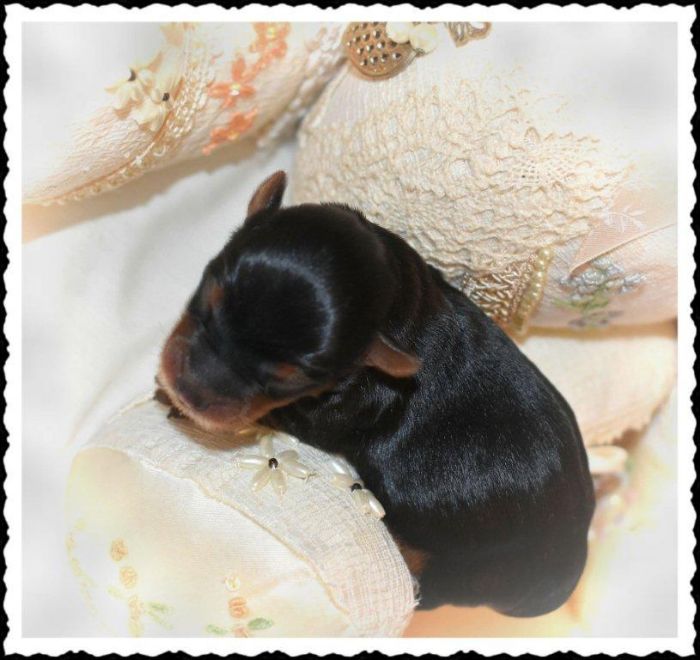 Our new baby arrived safely on the evening of Oct 8th.
Just one baby, a little girl - to be retained by Yetholme Yorkies.
I'm truly sorry to disappoint so many people who were waiting hopefully for a
new puppy.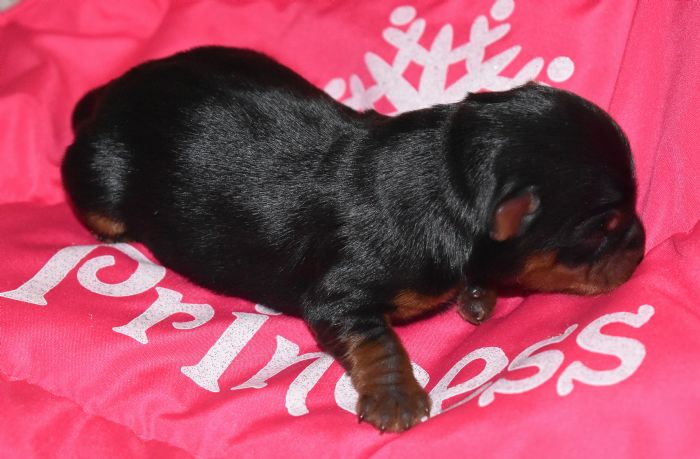 4 days young!
**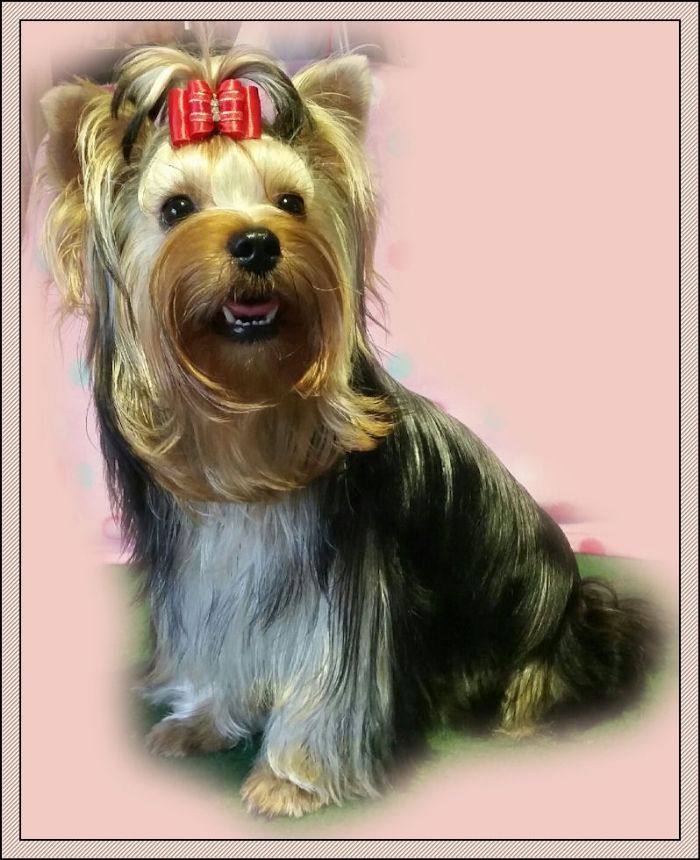 Huge congratulations to Bozliwia Yorkies, Melbourne,
on attaining the Australian Championship for
YETHOLME BRIGHTENS MY HEART
('Antos')
at just eight months of age.
I'm so proud of our little man and wish him continued
success in coming years.
Antos is brother to Yetholme Button Up My Heart and Yetholme Speak To My Heart.
***
Our eagerly anticipated babies arrived on 13th March, 2017.
Sire: Ch Eye Candy du Domaine du President (imp Fr)
Dam: Ch Yetholme Esprit
see new page - Lainee's babies
Feeling extremely blessed!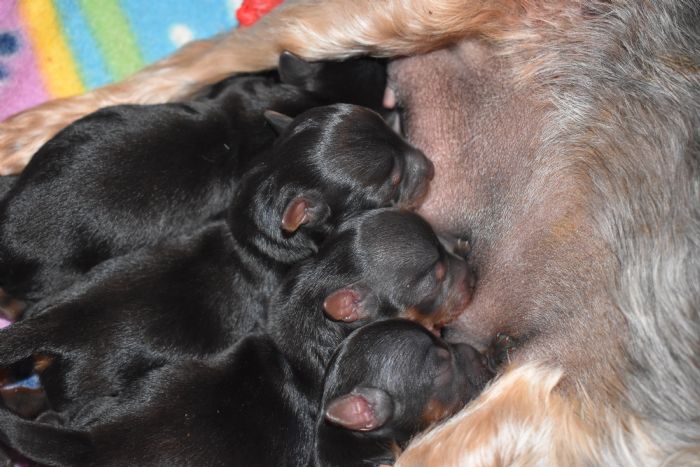 ***
Huge congratulations to
YETHOLME FREE-WILL CHA CHA
who, still loving agility at 11 years young,
has attained his Masters Agility title.
He is now Yetholme Free-Will Cha Cha ADM JDX
All credit must go to his human mum, Georgia. Her perseverance has
been amazing as well as being the inspiration behind the success of Freddie
and Chloe's Agility success.
**
from pet poison helpline
http://www.petpoisonhelpline.com/blog/antifreeze-poisoning-vodka-antidote/
**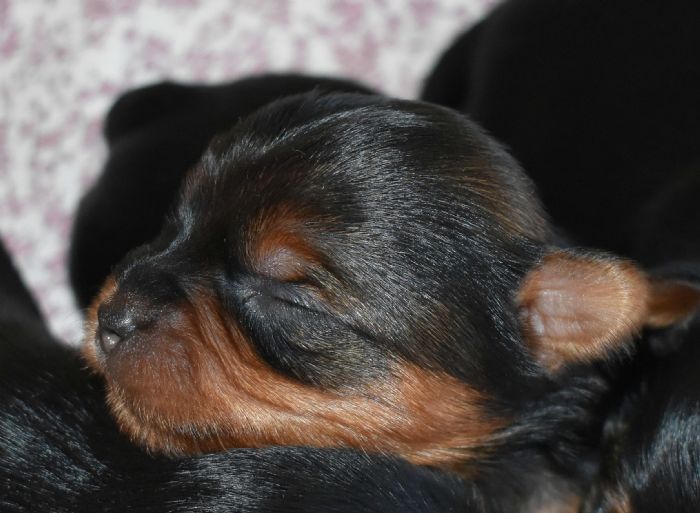 above - Yetholme Button Up My Heart
aged two weeks.

Sired by Aust Ch
Eye Candy du Domaine du President (imp Fr)
ex
Yetholme Whisper To My Heart,
beautiful lastborn daughter of
Aust Ch Brave Heart of Padawi's (imp Gmy)

New life....ever a miracle!
***
URGENT
It is tragic to hear of so
many beautiful dogs being surrendered to local pounds and shelters, some as old
as 17 or as young as a couple of months.
The shelters are overflowing and dogs are being made available at very low prices
to try and clear space for the next influx of poor
souls crying out for a forever home.
Bearing in mind that 'a puppy/dog is for life', could your
family find space and love in its heart for one of the needy dogs?
Please consider!!!

Always keep your dog's microchip details updated
so that in the event of it being lost or
stolen, there is more chance of it being reunited with its family.
**

CONGRATULATIONS
to Mrs M. Sharpe and
NEW AUSTRALIAN CHAMPION
YETHOLME CHARLOTTE'S KARMA
Charli is our first 'Neuter' Champion and truly a credit to the breed.
Not only is she our first Neuter Champion but she is also the first dog that
her owner has ever shown.
New page!
'All About Charli'
Read about her progression from pet puppy to Neuter Champion.
See Charli's new pics from the
Yorkshire Terrier Club Specialty Show,
Easter 2017.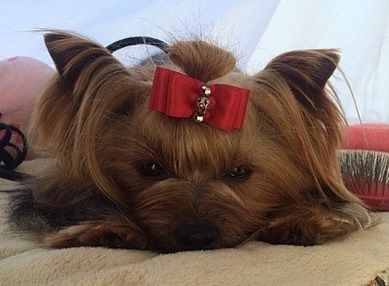 Charli, resting from her labours.
***
While we are no longer showing our yorkies, our love for
this gorgeous breed remains undiminished.
Genuine and courteous enquiries for future puppies are welcome, by email,
to Jan at [email protected]
but please do not ask for 'teacup' yorkies.
**
If you enjoy chatting about yorkies and many other things,
and participating, you might like to consider joining.
http://groups.yahoo.com/group/OzYorkieRipples
**
Proudly introducing
YETHOLME BRAVE WHISPERS
born Sept 2014
A beautiful son of
Aust Ch Brave Heart Of Padawi's (Imp Gmy) and
Ch Yetholme Valkyries Whisper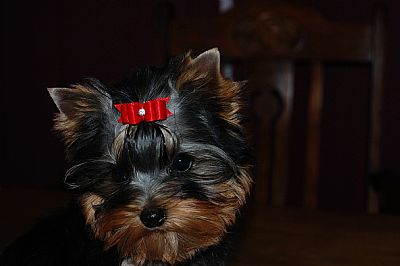 **
Please be careful when searching for your new puppy.
There are so many scammers about. I am being told frequently by
puppy people how they were nearly scammed.
**
"Breeding means you enter your breed's gene pool and leave footprints for eternity!
Take care that the footprints you leave are worthy -of being followed!" Carol Sloan
**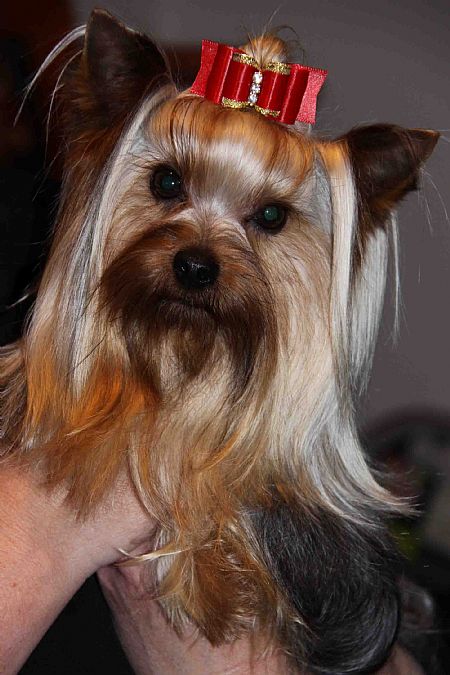 EYE CANDY DU DOMAINE DU PRESIDENT (IMP Fr) - above
Biskit will be available at stud for a limited time,
to approved bitches.

**
CH YETHOLME VALMURA FOOTPRINTS (PRINTS) &
CH YETHOLME VALMURA FOOTSTEPS (STEPHIE),
They are the offspring of
Ch Akimura of Padawi's (Imp Gmy) and
Yetholme Welcome Valda.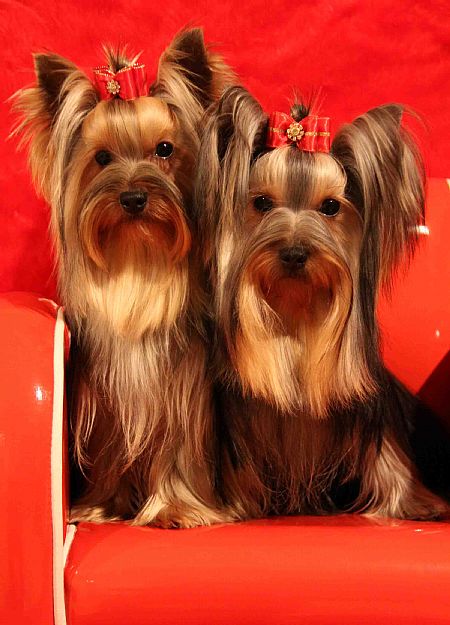 Prints is making his mark by producing outstanding
progeny.
**


!! Xylitol the Silent Killer !!
http://www.petmd.com/blogs/fullyvetted/2011/feb/xylitol_now_in_drugs
for more info on this deadly product, go to my
RAW & NATURAL page
**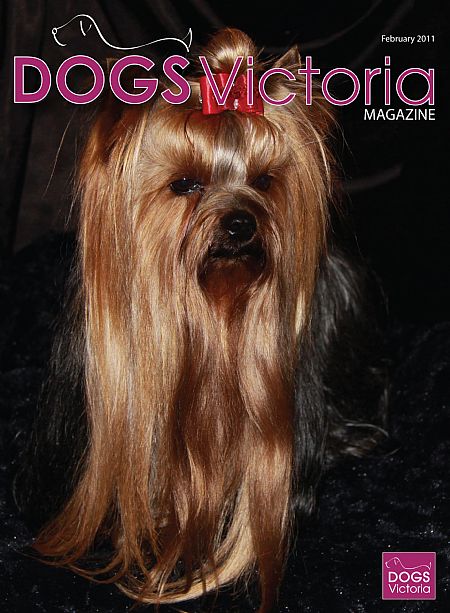 above Aust Ch Brave Heart of Padawi's (imported Gmy)
**
DOGS NEED TREES
Family ones. Choose only from a registered breeder.
**
DOGZONLINE BEST YORKSHIRE TERRIERBREEDER
2011, 2012, 2013
The ADVANCE® Best Breeder leaderboard recognises the top
breeders in this breed based on various wins and titles earned by dogs that they have bred.

Would love you to sign the guestbook
so we know you have visited. Thank you.
If you would like to know of anyone else who may
live in your area with a view to spending time together,
puppy playdays, etc., please contact us. We may
be able to help put you in touch with them.
**

Caveat Emptor - Buyer Beware
When searching for your yorkie, please do your homework carefully, especially before
parting with any money. If you are offered a yorkie that seems too good to be true in dollar terms,
you can bet your life that it is. There are various scams doing the rounds at the moment. For further
information, you are welcome to contact me via my Contact page.
Futher to the above warning, I received a disturbing phone call recently from a lady in Western Australia. She had paid out
a considerable sum of money for a puppy, went to the airport to collect it......and it never arrived. A scam.
Disgusting! How can people do this kind of thing? The lady's children were bitterly disappointed, needless to say.
If anyone trying to buy a puppy is asked to pay by Western Union, be VERY careful.
***

And our yorkies are not just pretty faces, either....
below is Yetholme FreeWill ChaCha
going through his paces
ChaCha has achieved his ADX, JDX title.
I am immensely proud of ChaCha and his 'mum', Georgia.
New Agility pages have been added Sept 2014.
Please take a look, and consider getting involved in activities with your yorkie.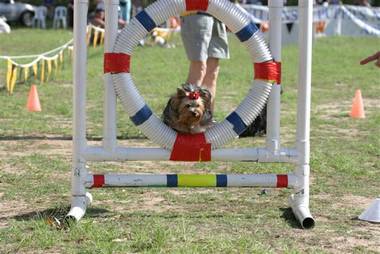 ChaCha has inspired quite a few yorkies and their
owners to try agility and/or obedience, including
Judy from Victoria who is owned by Chloe and Freddie.
The Yorkshire Terrier is truly the dog for all reasons!!
Welcome to my web site. I hope you enjoy your visit. Take your time to
browse awhile - there is quite a lot to read and many pictures to view and enjoy.
Feel free to have a look around and contact me if you would
like to know more, and please check back often for regular - sometimes daily - updates!
The link to subsequent pages is at the very bottom of each page.
I welcome genuine puppy enquiries.
When searching for your puppy, do your homework carefully and purchase only from reputable breeders
Do not support puppy mills or backyard breeders
To further emphasize our concern for buying a dog from a pet store and the like please look at these links:
http://www.stoppuppymills.org/
Responsible breeders are very proud of their dogs and participate in activities that
add to their knowledge of the breed.
They are constantly striving to improve the longevity
and physical traits of their chosen breed. Their puppies are properly raised and socialised.
Please be sure to sign my guest book so that I know you have visited.
**