Designer Dogs = anyone's guess!!

Send a message to JAN
at [email protected]
I will reply to you as quickly as possible, and
will be happy to answer any genuine and courteous enquiries,
or to help in any way I can.
I do appreciate being addressed by name
in preference to
'hey', 'hi', 'yo', 'guys', 'got puppies? How much?'
Please sign my guestbook page while you're here
(Testimonials/Guest book)
By invitation only, private FB group 'Yorkies Of Yetholme'.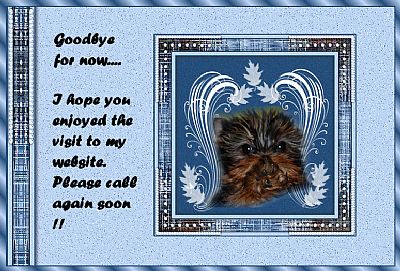 If you would like to receive updates re our "meal moments",
puppy play dates or other planned (or spontaneous) gatherings of yorkie
people, please complete the contact form and send to me